Miley Cyrus has only gone and slipped into some men's pants for an edgy photo shoot with V magazine. The former Disney poster girl is slowly but surely erasing her Hannah Montana beginnings by posing seductively for the mags.



Punking up her already pretty punky do, Miles wore her hair gelled up with a flash of pinky purple painted through the tips.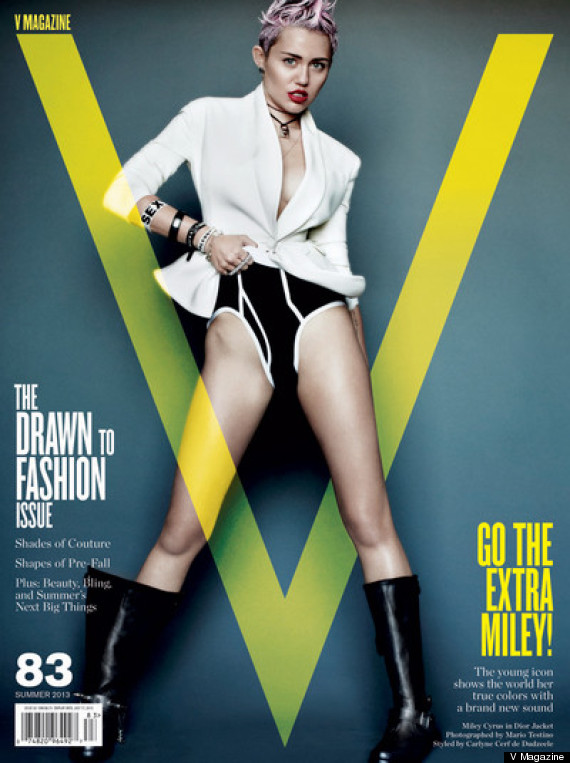 Teamed with a bright red pout and flesh-flashing ensembles, Miley was well and truly spicing things up.
The wild child also stripped back to a sports bra and briefs as she showed off her REALLY toned tummy and sported a Beyonce-style body chain. Sports luxe meets raunchy, perhaps?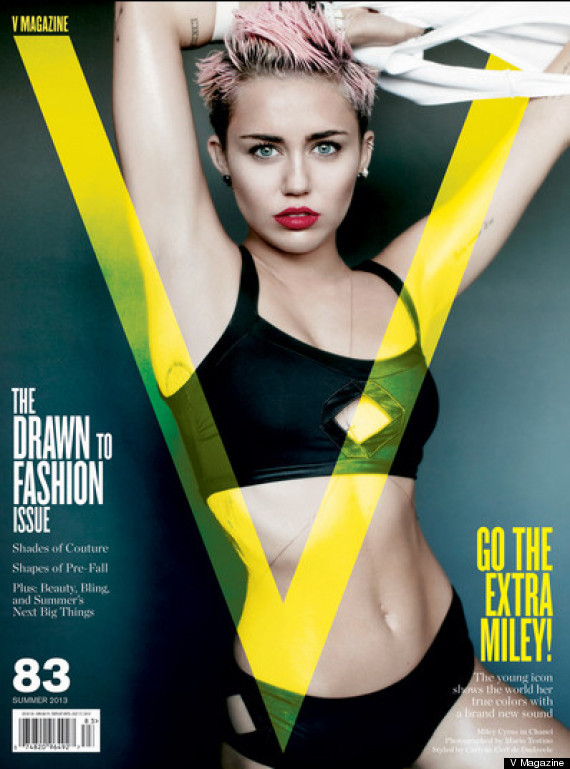 After clapping eyes on these pics we can't help but wonder whether Miley wears the "pants" as our American cousins would say, in her on-off-on-off-on-off relationship with Liam Hemsworth.
What d'you reckon?
While we mull that over, here's more from Miley...