Who? Miley Cyrus (soon to be Miley Hemsworth)

Where? LAX airport in Los Angeles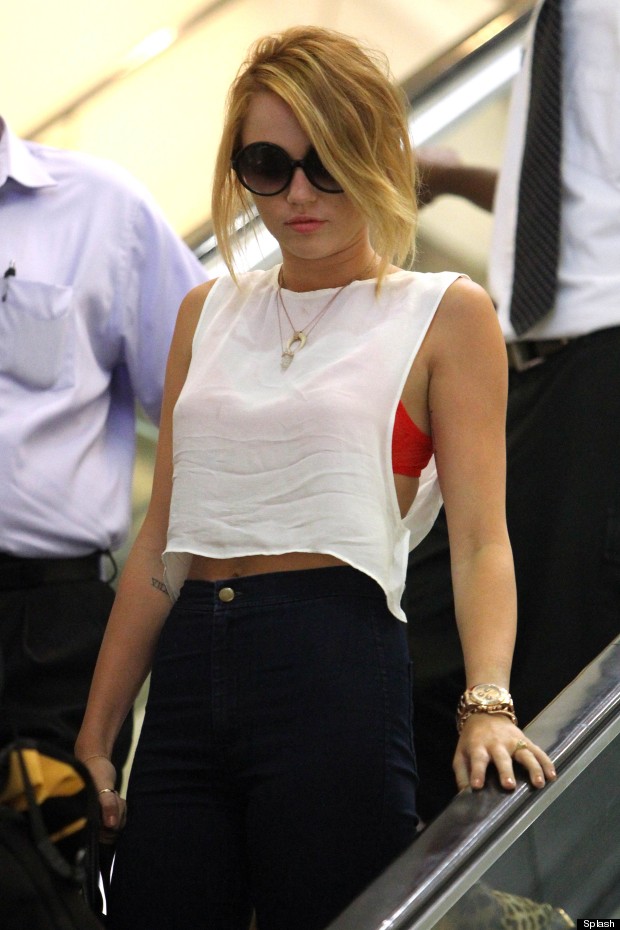 What? Newly engaged Miley Cyrus showcased her 3.5 carat cushion-cut diamond ring for the first time, and it really is a sparkler. Just like her fiancé Liam Hemsworth told us it would be.


It's a contemporary design based on vintage aesthetics. The light flashes & sparkles no matter where she moves her hand twitter.com/LiamHemsworths...

- Liam Hemsworth (@LiamHemsworths) June 6, 2012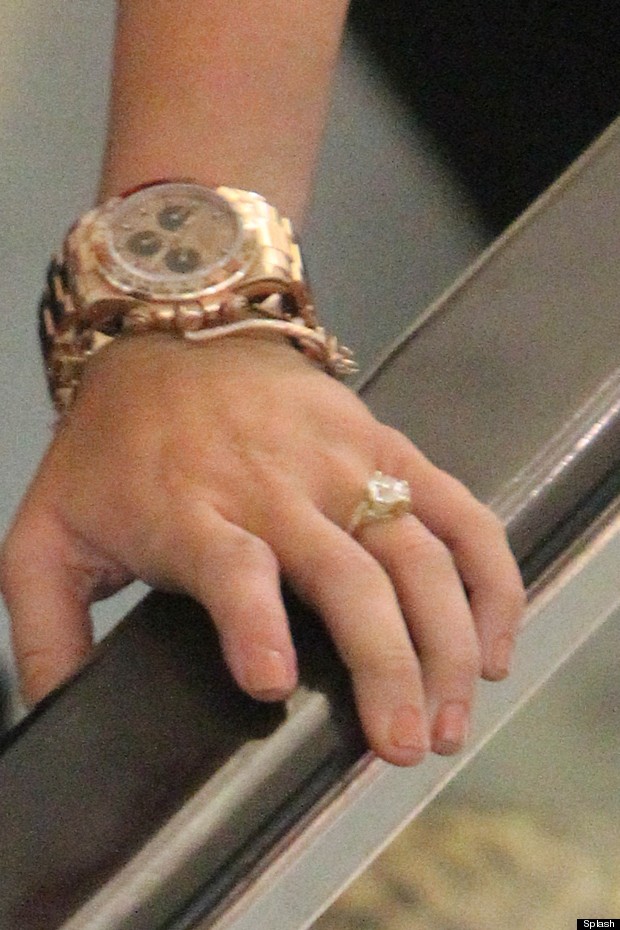 Heading off to New Orleans to be with her fiancé, Miley sported some serious bling alongside her new accessory.
The couple couldn't wait to share the news of their engagement on Twitter and seem to be extremely happy, so we will pass over Miley's slightly odd choice of bright red bra under white cut-out top combo.
Congrats to the happy couple!
So how do you rate the latest ring? Let us know in a comment and see more A-list engagement rings in the gallery below: