St Tropez, to encourage us all to take a 'Spraycation' this year.

The 22-year-old shows off her uber-enviable figure in a plunging white swimsuit and skimpy Union Jack bikini for the hot promo pics (and don't think those killer Louboutins skipped our attention.)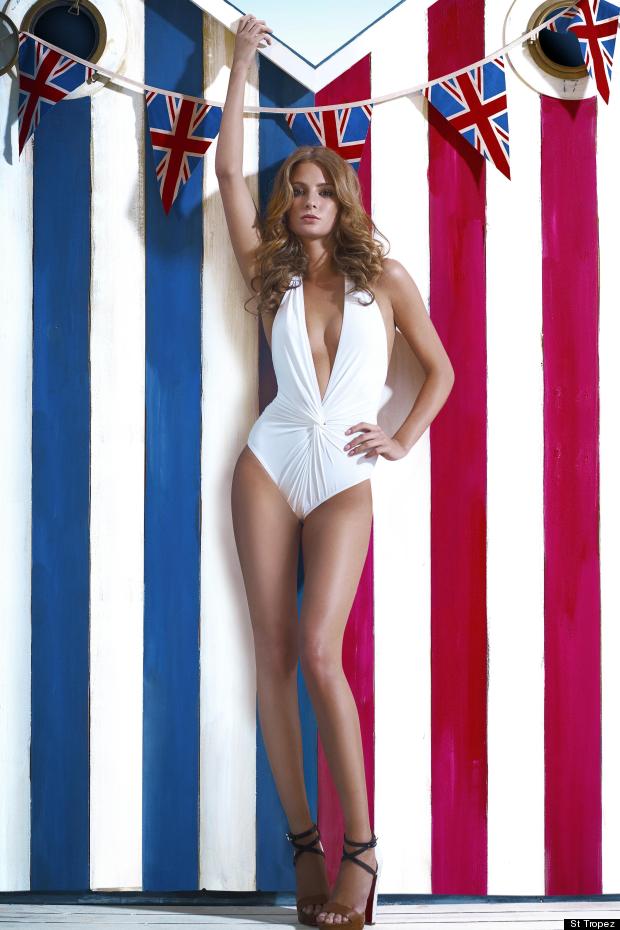 "Having a golden tan is one of my favourite things about the summer so I'm thrilled to be the ambassador for St. Tropez's Spraycation campaign which offers people in the UK the opportunity to get gorgeous skin safely," says Millie.

"2012 is such a fantastic year to stay in Britain, the atmosphere this summer is going to be incredible! I wouldn't want to be anywhere else.'

While we're not entirely convinced she wouldn't say no to a jolly in the Maldives, we firmly support anyone that promotes protecting your skin in the summertime - and hey, we're loving a bit of Blighty at the moment, too.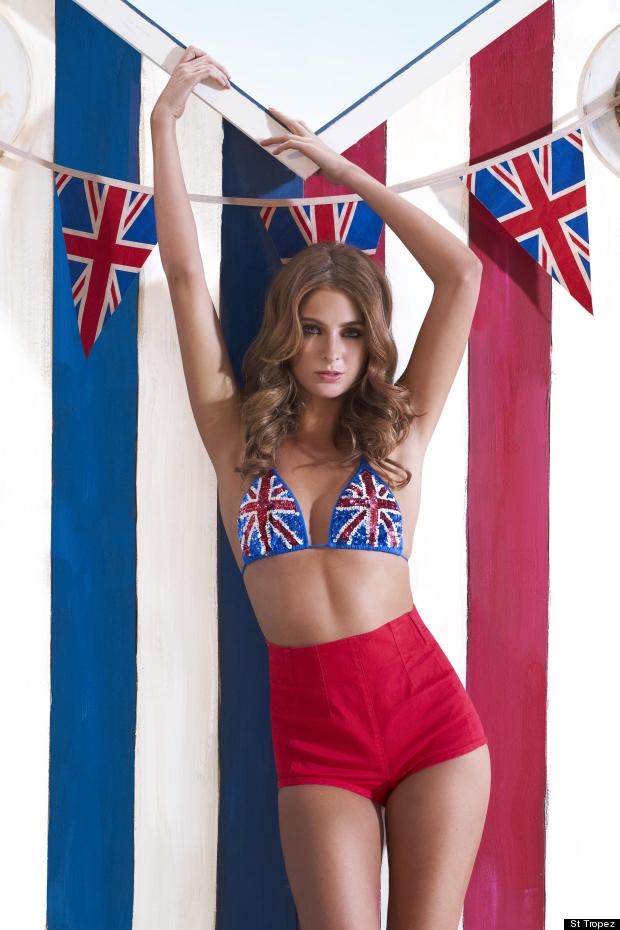 The St Tropez Staycation tour will be providing faux sunkissed skin around the UK (crucially, come rain or shine!), with stops planned in London, Birmingham, Manchester, Glasgow and Dublin. And the best part? It's completely free!

The St. Tropez Spraycation tour dates: London Westfield on the 15th and 16th June, Bullring Birmingham on 22nd and 23rd June, The Trafford Centre Manchester on 29th and 30th June, Glasgow Braehead on 6th and 7th July and Dublin's Pavilions on 12th and 13th July.

Feeling patriotic? Browse our gallery of Great British gift ideas, here: