Yesterday, we were wowed by Miranda Kerr and her flawless fashion choice - a floral print maxi, paired with sandals and shades. Today, she's gone and done it again with a similar, Summery style.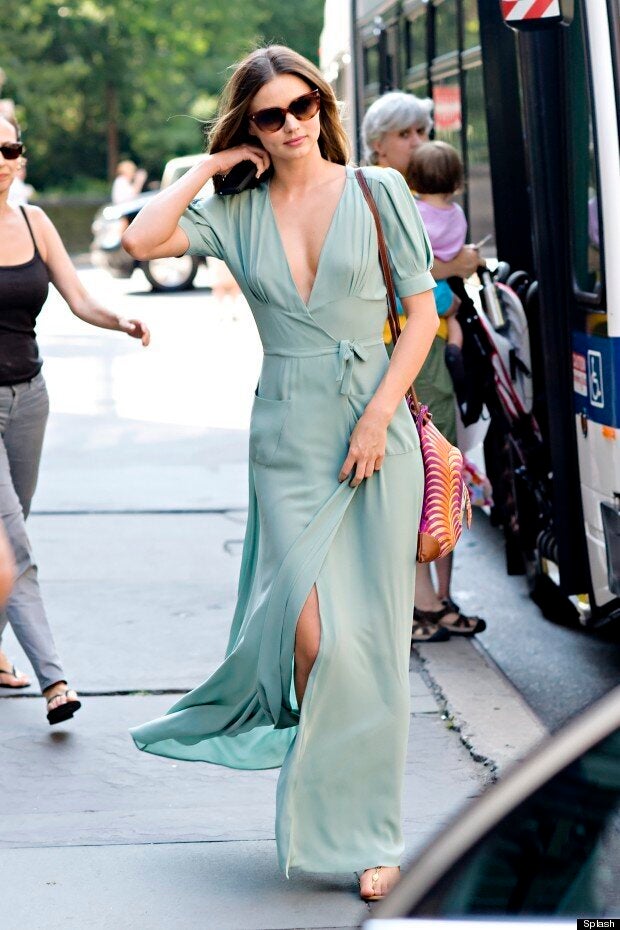 The model was snapped in New York wearing a mint green dress with a plunging neckline and a leg-flashing slit along one side. However, as Miranda has a knack for making a revealing design appear perfectly pretty, her floaty ensemble struck a balance between effortless and elegant once again.
Let us know how you rate her latest street style and for more from Miranda, take a look at her latest model moment for Victoria's Secret cotton underwear collection in the video below. (Warning: it might not boost your self-esteem).