Miranda Kerr has reprised her role as an auditionee for Eric Prydz's Call On Me video. Her latest looks from the Reebok Satisfaction campaign have been revealed in the new issue of Women's Fitness and as expected, there's a lot of skintight lycra on show.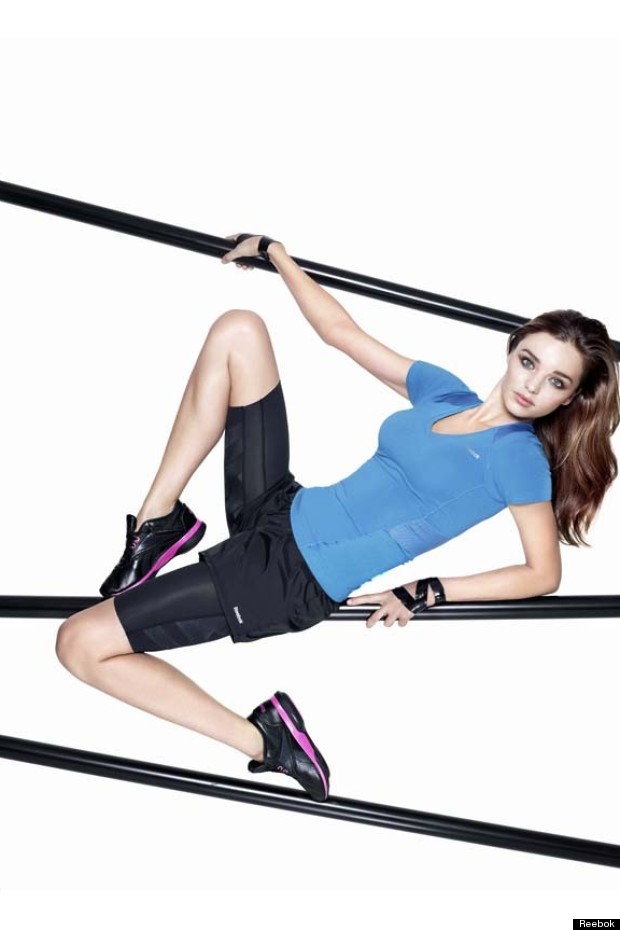 Shot by Rankin, Kerr models the brand's EasyTone range as she practises her best 'sports' poses. In her interview with the magazine, Miranda talks about satisfaction, from what satisfies her - "falling asleep with my son in my arms- it's the most satisfying thing I've ever felt" to her favourite ways to exercise - "I love yoga and I love to walk".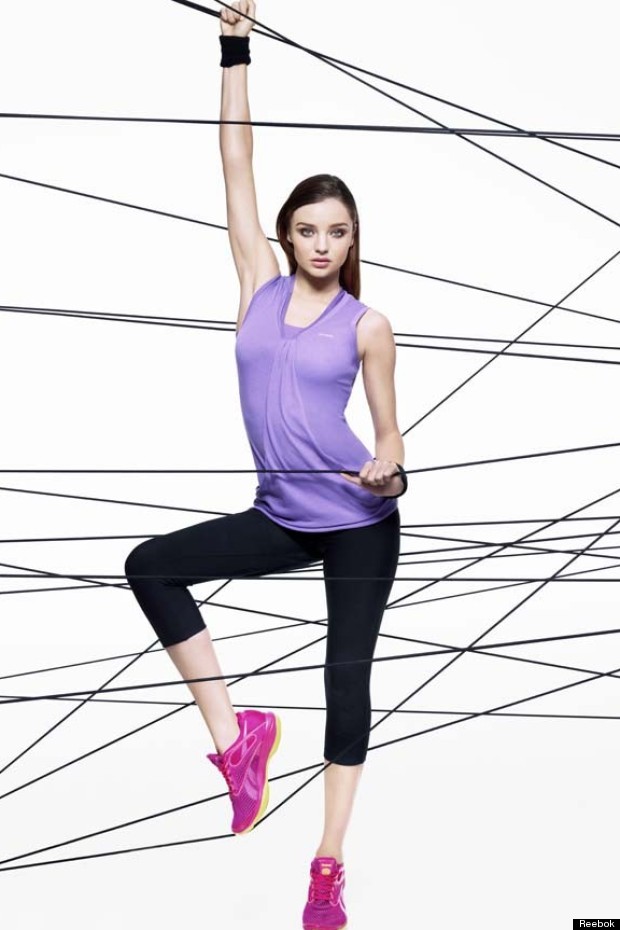 As for looking so annoyingly beautiful all the time, Miranda shares her top beauty tips. She says, "Sometimes I put lip balm around my eyes to give extra shine, which looks great in photos! If you don't have eyelash curlers you can use a spoon and your hand and curl your lashes like that. And if you want to look a little fresh and get some colour in your cheeks you can also gently tap on the apples of your cheeks- it makes them pink! My grandma taught me that, I think they used to do it in the olden days!"

So we need to start walking more and keep a spoon in our makeup bags. Got it.