Presenter, journalist, producer and not to mention kick-ass DJ, Sam Hall aka Goldierocks is a music festival veteran, taking to the stage at Glastonbury, Bestival, V and Snowbombing - to name a few. MyDaily caught up with the blonde bombshell and talked boho chic, Vera Wang and Egyptian tombs...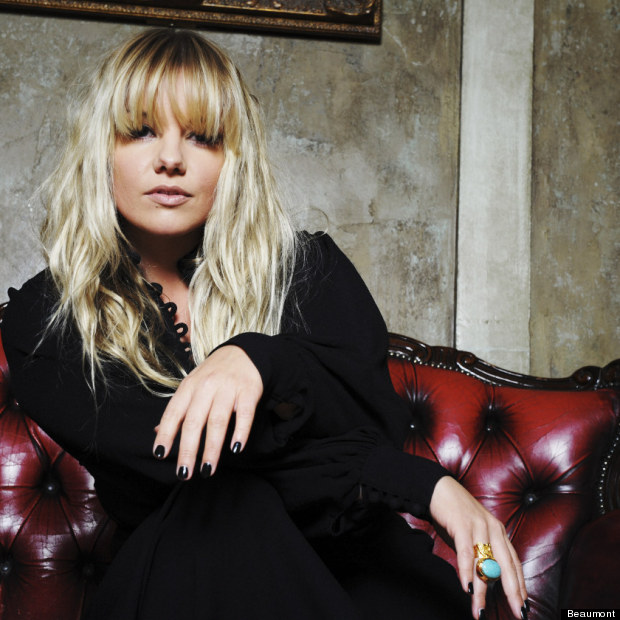 When I look in the mirror I see... it depends on the day. If it's a good day I see a confident feminist, with a rock n roll boho look. Someone who's a feminine role model. That's what I strive to be. On a bad day I just see a grumpy girl.

If I was stranded on a desert island with one dress it would be... it would have to be a dress I borrowed for a photo shoot the other week. It was an Ossie Clarke piece from WilliamVintage. It was black and amazing. I would wear it to my wedding even though it's not white. When Vera Wang got divorced she designed black dresses for a whole season afterwards. If Vera can do it...? It was floor-length with long sleeves which were buttoned at the wrists and clung in all the right places – I wish I could wear it everyday.

When I was at school I wanted to be... when I was really little I wanted to be an archaeologist. I was really interested in ancient history and thought it would be all searching Egyptian tombs, mummies coming alive and Pharaohs. When I got a bit older I realised it would probably be a lot of digging up bits of pottery in a muddy field in Wales – in the rain!

I've always loved performing and wanted to be an actor for a long time.

My biggest style triumph was... at the Brit Awards a few years ago. I was reporting on the red carpet for Brit TV. I borrowed a vintage Christian Dior couture cocktail dress. It was the first time I'd been lent a dress to actually go out in – not just to wear for half an hour on a photo shoot – I was worried I would ruin it! It was black velvet and to the knee with black beading on the cuffs. It was fabulous.

If I could be any character from film or literature I'd be... Alice from Alice In Wonderland because that's just what life is like in my head, an outlandish dream world that we try and recreate at festivals. Or I would be Jack Kerouac from On The Road, a total free spirit a wandering nomad. If I could be somewhere between the two of them that would be great.



Sam is currently a presenter for FASHTAG, the on point fashion and beauty channel. Subscribe at youtube.com/fashtag. Follow her on Twitter @Goldierocks.