Keira Knightley is clearly having a floral moment - hot on the heels of her romantic Valentino gown at the Seeking A Friend For The End Of The World premiere the actress was spotted at JFK Airport in New York wearing this floral frock.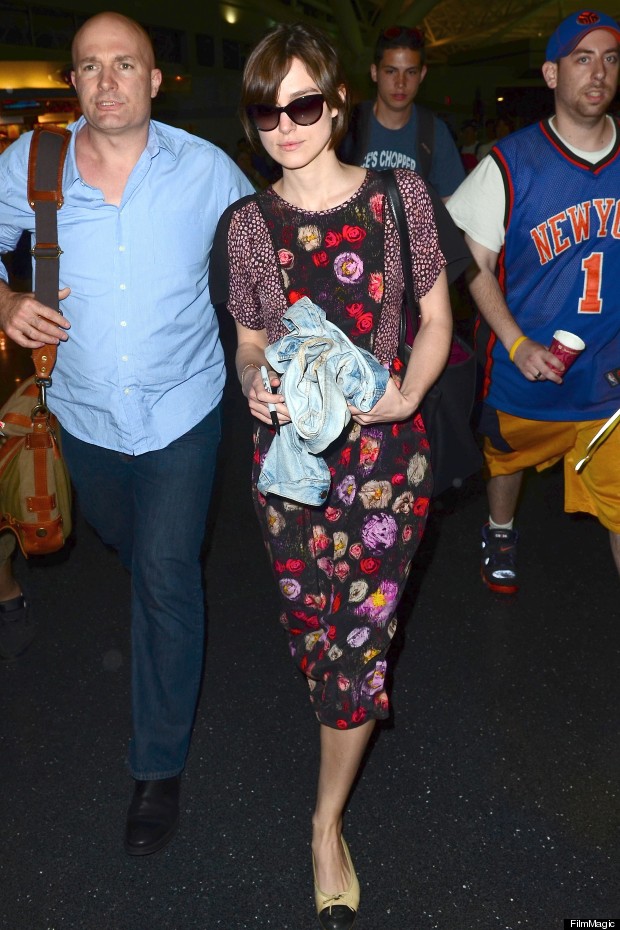 The newly-engaged actress teamed the dress with a denim jacket ("worn" balled up in her hands) and two-tone shoes. We thought there might have been a circle print cardie at one point but closer inspection reveals those sleeves are actually part of the dress.

What do you think of Keira's casual style?