When Erica and Chitra decided only two ceremonies would do when it came to celebrating their wedding, they chose Varanasi in India and the stunning Ridge Farm Studio in Surrey to host their amazing receptions.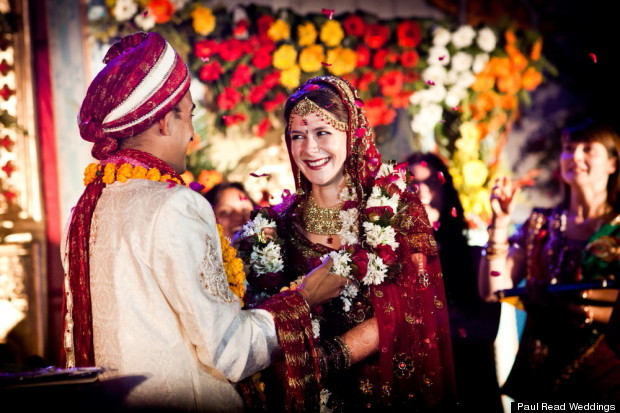 The couple wore traditional Indian bridal wear for their first celebration complete with henna and a street parade in the groom's honour and ate croque en bouche at their second. All culture, all colourful.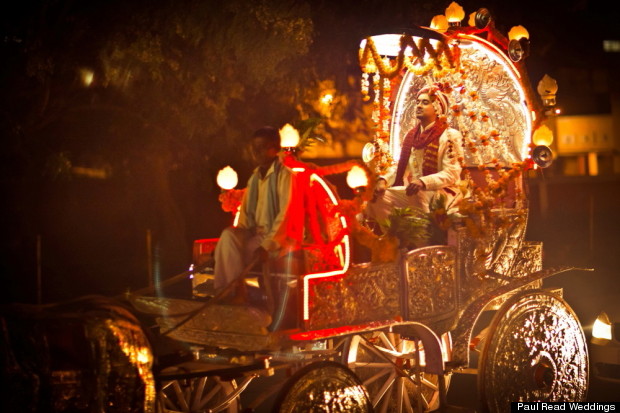 What was the best moment of the day?
In India, it was the groom's procession which is a street parade. Then for our ceremony in England it was the frantic attempt to home make everything from the flower arrangements to the dessert decorations (parcels of popping candy disguised as bombs) on the day of the wedding with everyone involved. The speeches were also excellent, they were untraditional in that my mum and sisters did them as well - to make the female voices heard!


What was your biggest challenge whilst planning the wedding?
The fact that in India we had no idea what would happen, and in England we had little time left after India to arrange everything else. The venue in Surrey was a self catered farm so it was a bit of a DIY wedding.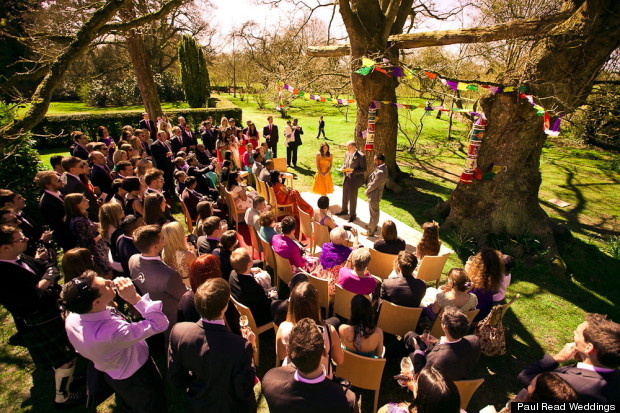 If you could offer any advice to girls getting married this year, what would it be?
Try not to take it too seriously, the more formal and perfect you try and make it the less fun it might be when things go a little off piste.
Don't worry about what other people think, they will enjoy it more the less you conform to a typical "white wedding" and make it as quirky and individual as possible.
Erica and Chitra's wedding was shot beautifully by Paul Read of Paul Read Photography.
You can also find Paul on Twitter
@PaulReadPhoto
MORE REAL WEDDINGS...
My Big Day: Joey & Mike
My Big Day: James & Steven
My Big Day: Niki & Rowley
My Big Day: Laura & Jonny
My Big Day: Sabrina & Dominic
My Big Day: Katie & Mark
My Big Day: Rhian And Stuart