For mere mortals, opportunities to sip gold leaf garnished cocktails that actual celebrities will have at the BAFTAs are non-existent. Unless you're MyDaily's Ellen Stewart and Disaronno invite you to try Sunday night's drinks before the stars that is...

It was a usual grey day in London - I was feeling the winter slump. Weather-beaten, bunged up and – in general – a little worse for wear. But then my editor cleared her throat and said, all casual like, "Ellen, would you like to go to a posh hotel and sample the official BAFTA cocktail?" Hells yeah, what else am I gonna do on a school night! By school, I obviously mean work.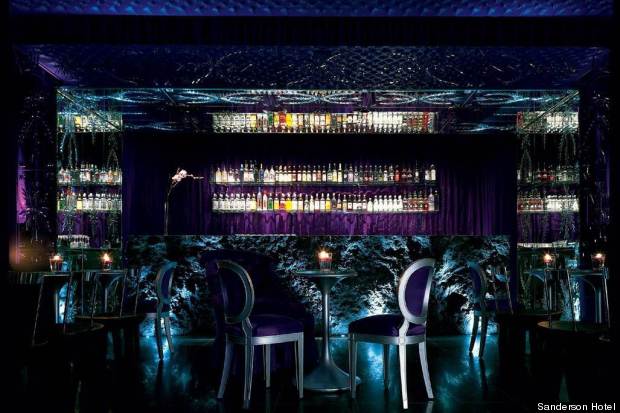 Bearing in mind, my usual weekday evening consists of a horrendous journey home on a packed-to-the-rafters train, a quick dinner of whatever I can be bothered to cook (jacket potato), EastEnders (I'm not afraid to admit it), bath and bed, I was pleased to find myself sitting in the swankiest drinking hole you've ever seen.

So there I was, lounging around the velvet-covered Purple Bar at the Sanderson Hotel nibbling wasabi nuts and chatting to Disaronno mixologist Jonty (he had an accent AND he was cute) like this is my life.

Trying not to get lost in the glamour of it all and remember I was there for some deadly serious cocktail tasting, I whipped out my notepad and pen ready to record my thoughts. Between you and me, it was all for show. Plus I wanted to look clever in front of Jonty.

Speaking of Jonts, he'd got down to business with his cocktail shaker (vintage, of course). Theatrically de-seeding a pomegranate, magically squeezing a lemon with more skill than I imagined possible for such a simple task and pouring a generous measure of Disaronno into a champagne flute. Then came the pot of gold, no, LITERALLY a pot of gold leaf suddenly appeared and it was for my actual drink. Bloody marvellous!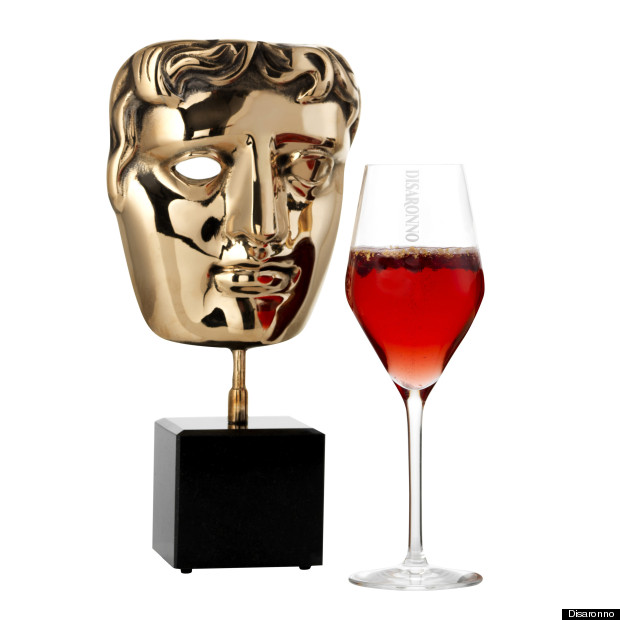 As I sipped on this luxury tipple I felt my inner diva stirring. By the time my glass was half empty (half full, sorry) I realised I was meant for this sort of life. For limousines, fancy dresses and celebrity friends. Then I got on the tube and remembered I have student loan repayments and live in Harrow.

It's odd knowing Hugh Jackman will soon be wrapping his smackers round a glass of the Originale after me. But I like it because, in a way, I got the BAFTA treatment first and I haven't even appeared in a musical this year (or, er, any year). Plus I drank gold – I'm not sure if cocktails get better than that.