Does this woman ever put a foot wrong? (the answer is no in case you were wondering).
Just days after Myleene Klass glammed up to promote her new kidswear collection, the mum of two showed she can also pull off the dress down look when out in North London with daughters Ava and Hero. She ditched her usual heels in favour of some practical suede ankle boots, and wore a strappy grey floral dress, with a leather jacket tucked under her arm, just in case. Err Myleene - you do realise it is the height of summer right now?
The casual look, with her hair scrapped back, was a far cry from her more elegant outfits of late. But she still manages to pull off that mum-with-responsibilities-yet-still-hot look.
At the launch of her Baby K clothing collection this week, Myleene showed off her incredible figure in a rather more styled look .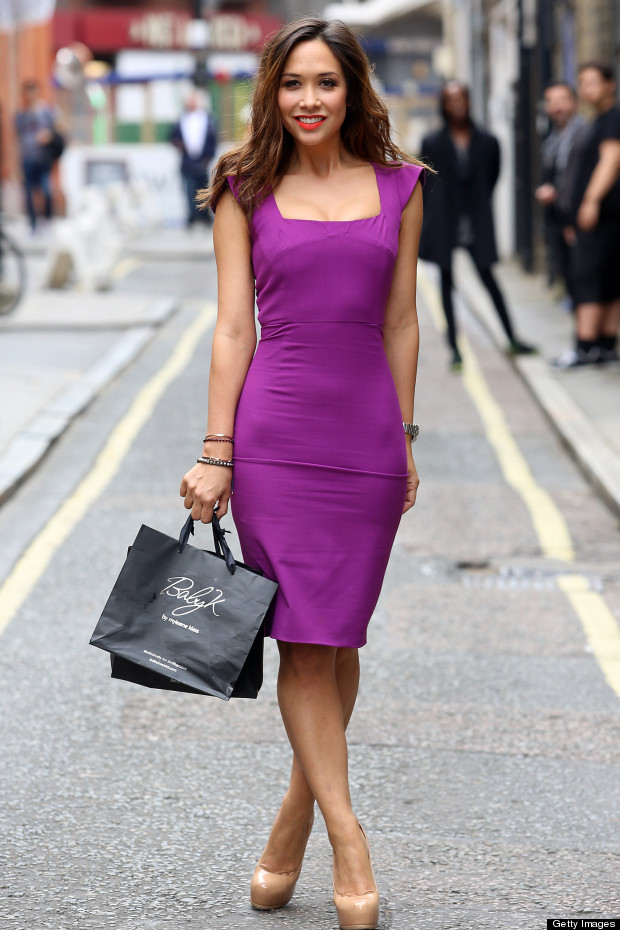 Here are some more Myleene pics to prove her style queen status.