Radio DJ and infamous celeb BFF-er Nick Grimshaw has FINALLY spoken up about his friendship with One Direction heartthrob Harry Styles... Well, sort of.

When asked about the time he recently got grilled about his friendship with Harry by Keith Lemon on Celebrity Juice, Nick told Heat magazine, "Oh my God - he tortured me! But he takes the pisss out of everybody... I've been hypnotised not to talk about him."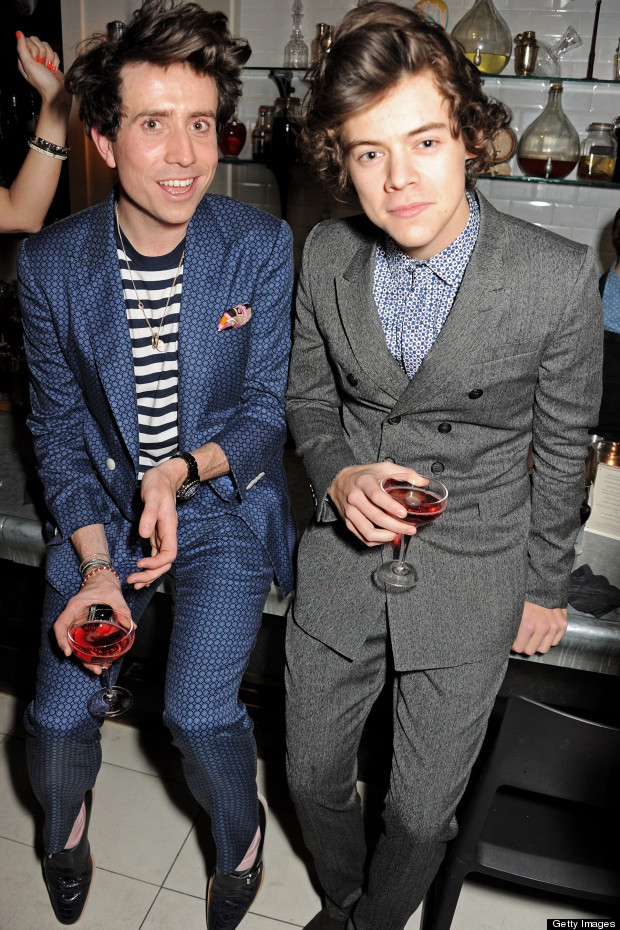 Hypnotised not to talk about Harry? Riiight. We blame Simon Cowell. Nick also confessed he's pretty confident 19-year-old Haz can look after himself when out partying with his famous pals saying, "He's such a pro at these things - he does it all the time. I can't give him any advice on being famous, can I?"

So what madness has he encountered being besties with the world's most eligible bachelor? "I took my mates' kids - five of them [to a 1D concert]! One of them left her jacket in One Direction's dressing room, so afterwards I said, 'I'll get Harry to bring it home.' Then all the kids at her school were trying to buy her coat off her!

"They were like [shrieking], 'WE'LL GIVE YOU TWO GRAND FOR YOUR COAT!' and afterwards they were smelling the coat and rubbing it on their faces." Totally understandably and we'll be the first to admit we'd probably do the same.