Who? Nicole Scherzinger and Tulisa Contostavlos.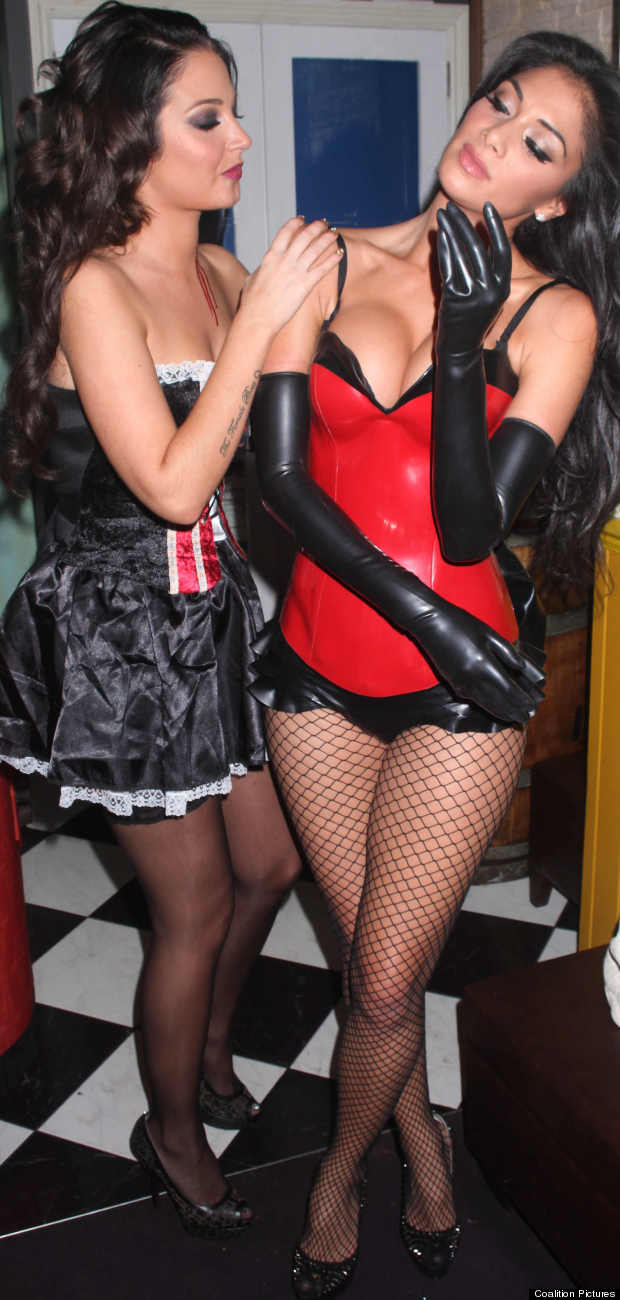 What? When it comes stuff that crushes the collective Team MyDailycollective spirit, sexy Halloween costumes are pretty high on the list. Our recent research into the subject revealed that a portion of the female population will hand over their money for something - ANYTHING - that's prefixed with the word 'sexy'. Sexy Ninja Turtles and Sexy Finding Nemo were some of our favourites.

While the gender equality gap is slowly but surely closing in most areas of life, Halloween highlights one area where the chasm seems only to widen with the passing of time: and that's our ability to dress up.

And so it's with great disappointment that we found Tulisa and Nicole jumping on the sexy bandwagon for Rylan's X Factor 24th Birthday Halloween party extravaganza last night.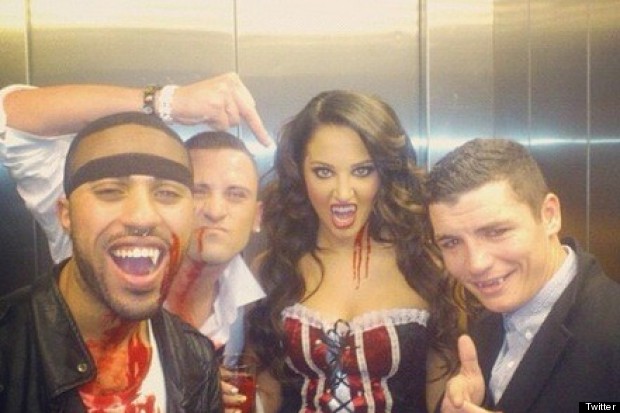 Tulisa played it safe with a sexy vampire outfit, while Nicole's was a little more enigmatic. While it's clear from the lashings of cleavage, latex and fishnets that she's ticked the 'sexy' prefix box, it's unclear what comes after.

Where? Mahiki, natch.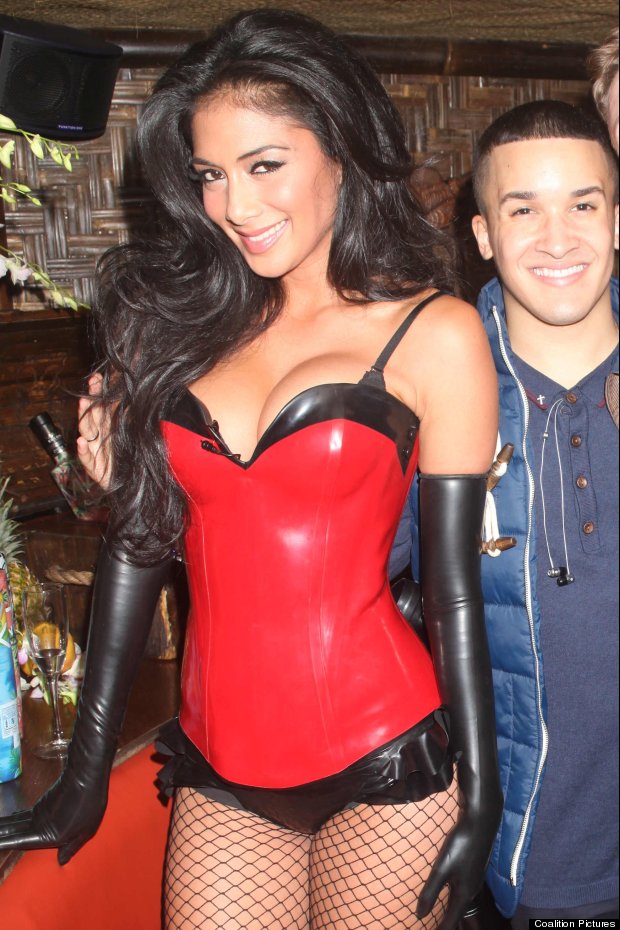 Hungry for more from last night? Coming right up...