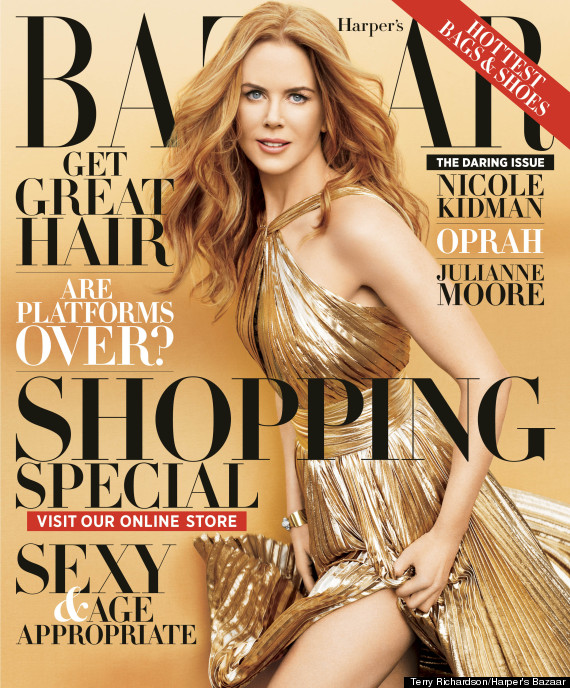 Nicole Kidman graces (THIS IS A PUN BECAUSE SHE IS PLAYING GRACE KELLY IN A FILM) the cover of Harper's Bazaar US's November edition wearing a rather gorgeous golden gown from Emilio Pucci.
In the interview accompanying the Terry Richardson shoot, Kidman opens up about her evolution from self-conscious starlet on Tom Cruise's arm to red carpet veteran:
"In those early years, it was like, 'I'm here and I'm clutching onto your arm, and it all feels a little overwhelming and really strange," she says.
She later adds that as she has become older "All of that other stuff becomes less important."
And her red carpet wisdom?
"I make sure to wear comfortable dresses because I want to be able to go out afterward and, you know, bend."
Fair play.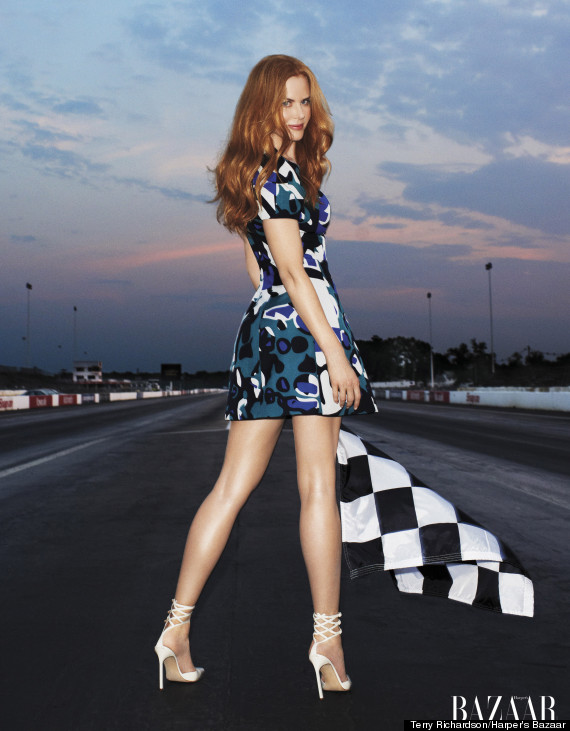 You can read the full interview in Harper's Bazaar US's November edition, on newsstands from October 23 or online at
www.harpersbazaar.com/nicolekidman