Nicole Richie has been in a bit of a somber move of late. We used to see her a lot in colour, but recently it's been black and/or darker hues.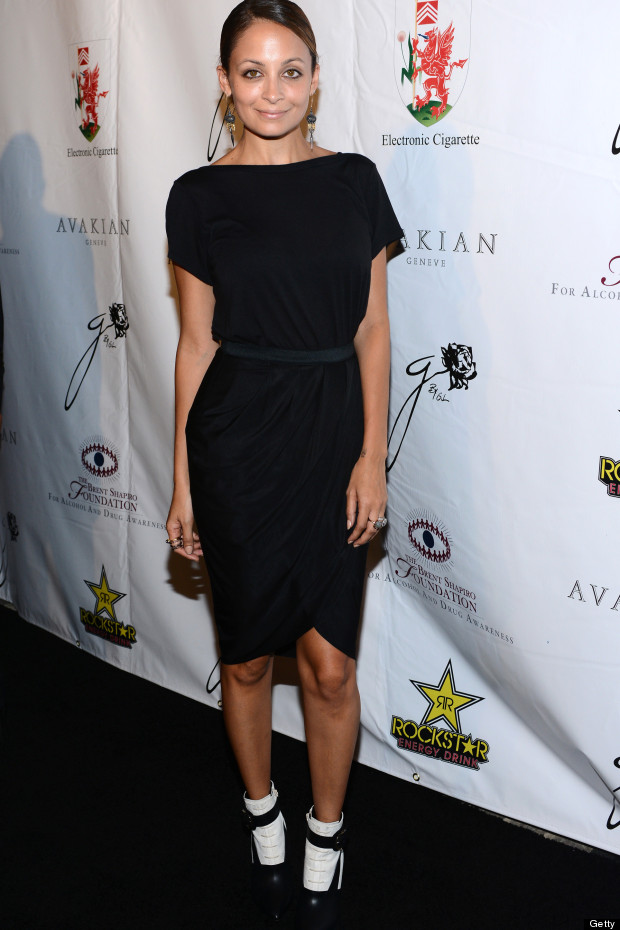 We don't think she's feeling down - who would when you look like this? Perhaps she's just going for a more grown up vibe instead? Well, we thought that until we saw the white detail on her shoes. Nice work.

Here are some lovelies to look at.