Nicole Scherzinger is back on X Factor - this time as a full member of the judging panel rather than a jobbing part-timer so woo hoo to that! And the first item out of her official fourth judge wardrobe?

A gauzy Grecian one-shouldered dress in emerald green for the Newcastle auditions: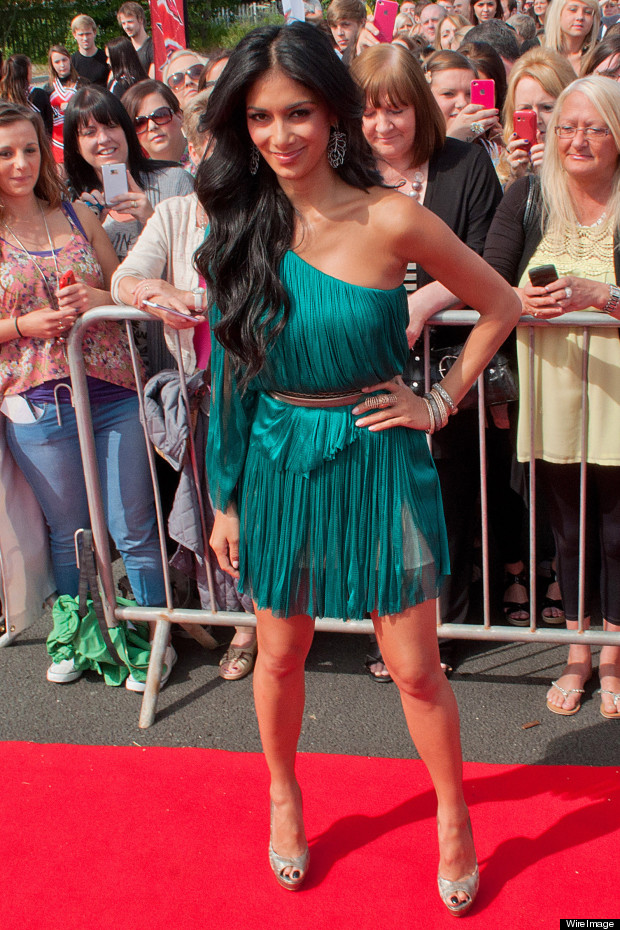 Nicole made sure to avoid any mishaps in the breezy Newcastle weather by picking a dress with a nude lining under the skirt - smart move Nicole/Nicole's stylist.

Nicole finished the look with a metallic belt, a selection of bangles and silver peep-toe platforms.

By the way, do you think long dark curly hair has become part of the official judging job description for the ladies of X Factor? It feels like there's an unspoken rule on the matter...


Just got to Newcastle XF, my first day on the job and the fans r amazing! Wish me luck! Xo lockerz.com/s/218145400

-- Nicole Scherzinger (@NicoleScherzy) June 18, 2012