Who? Nigella Lawson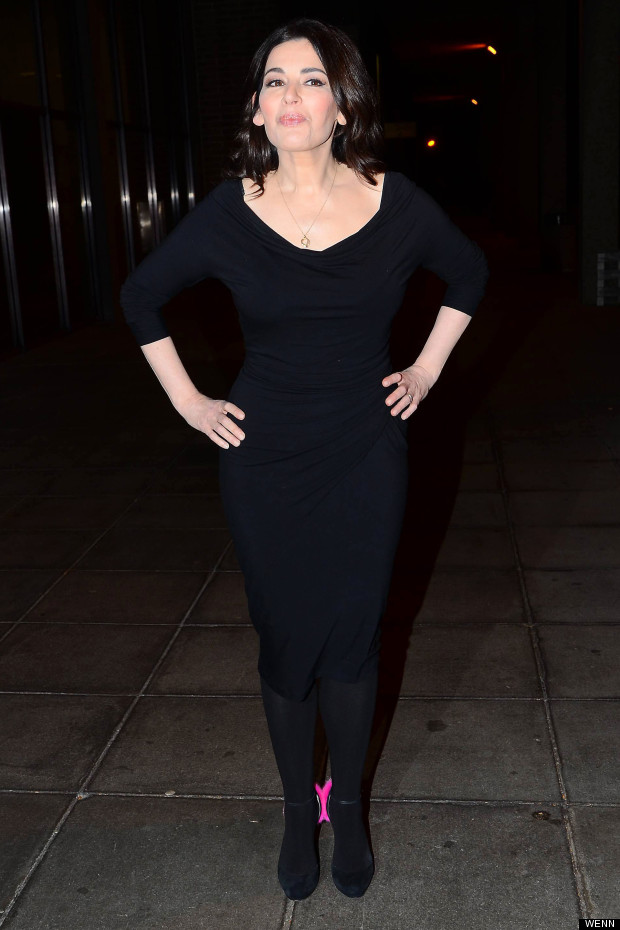 What? Nigella Lawson matched her usual dark colours and furry collars with an unexpected pair of pink pom- poms on her feet for an appearance on The Late Late Show in Dublin last night.

Where? Dublin, 2 November.

Verdict? Way to mix it up, Nigella, but next time let's be braver, yes?