Can Cara Delevingne do party girl? Affirmative. In fact she's been busting so many moves with gal pals Rihanna and Rita that we almost forgot that she also owns it on the runway.

Cara walked in the Charlotte Sparre show in Copenhagen this week winning over the fashion-loving crowds AND actually royalty. As far as onlookers go - Prince Joachim and Princess Marie are right up there with ones to impress when in Denmark. Whilst this kaftan ensemble doesn't send us into summer wardrobe frenzy, seeing Cara strutting - shades and all - her fabulous stuff down the runway is a good thing. And it turns out Delevingne is well in with this gorgeous clique of Danes after Tweeting the following:


All you Danes are so sexy!!! Thank you Charlotte Sparre and Copenhagen http://t.co/wSL1qA8Pvs

- Cara Delevingne (@Caradelevingne) June 19, 2013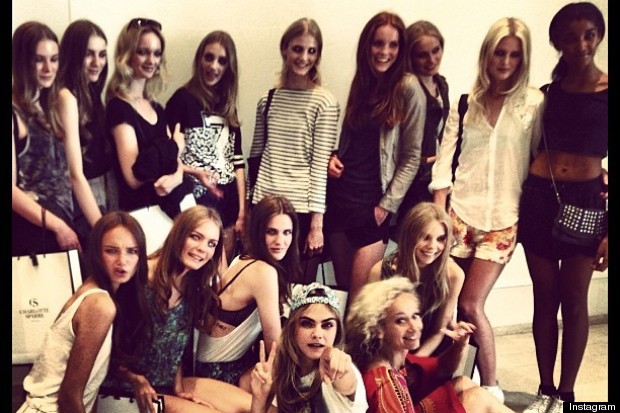 Here's a look at more Queen Delevingne snaps - incase there was any doubting that this SUPES got serious style.