Covering New York Fashion Week can be a bit of a slog. So MyDaily's Carlene Thomas-Bailey took time out from the snow and tents at the Lincoln Centre to spend the day with the A-list watching shows and being waited on in the totally exclusive, Prosecco-filled Skybox... There's no fun way to ease into Mondays, even during New York Fashion Week, and especially after a spate of completely unreasonable weather.

Wearied from fighting Nemo the blizzard, I decided to sidestep the chaotic tents at Lincoln Centre and spend a day experiencing an altogether more relaxing part of the busiest venue at NYFW.

So I threw on my staple red Elie Tahari dress - glam, but perfect for layering - and headed straight to the American Express Skybox. What's this, you say? A box in the sky? Well, not quite but almost.



The Skybox is reserved for a select few who want to watch the shows in style. Former Vogue Associate Publisher Lottie Oakley hosts the space, and while I missed Carolina Herrera's show in the morning (even New York girls need to sleep) I made it just in time for KAUFMANFRANCO's collection - a stunning collection of espionage-inspired clothing from gunmetal sequin dresses that Beyonce might wear on stage to body-con floor length numbers.

It was a "hot on the radar" collection, with editors Joanna Coles (US Cosmo) and Joe Zee (Elle magazine), plus A-lister Ashley Greene seated front row.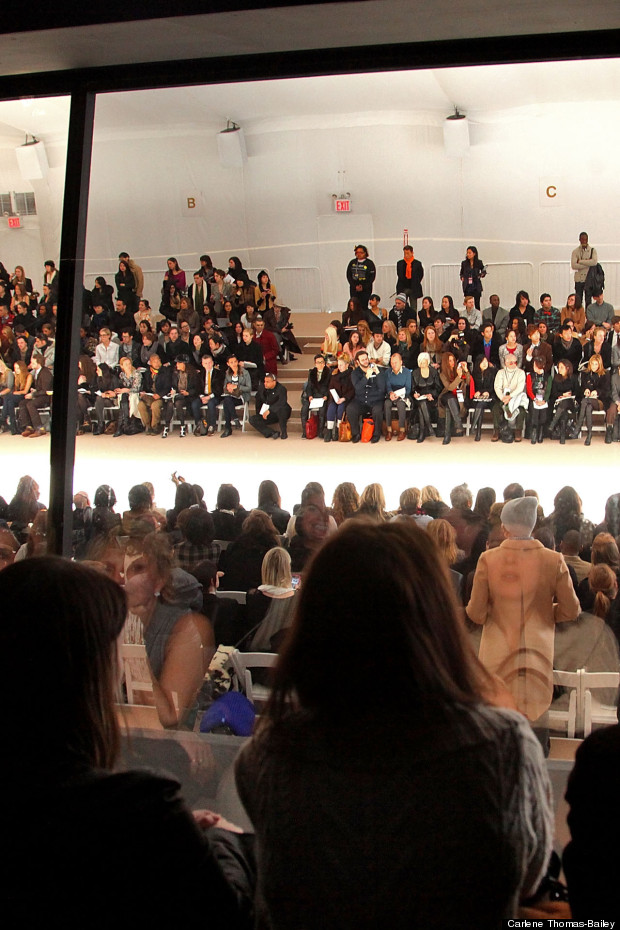 Watching from the comfort of the Skybox above the runway (see the view from my seat above), I feasted on snacks thrown together by celebrity chef Todd English (think pomegranate salads and aubergine and goats cheese sliders served with a generous side of Prosecco) and chatted to celebrity vintage consignment guru Christos Garkinos, whose clients include Lady Gaga and Nicole Kidman.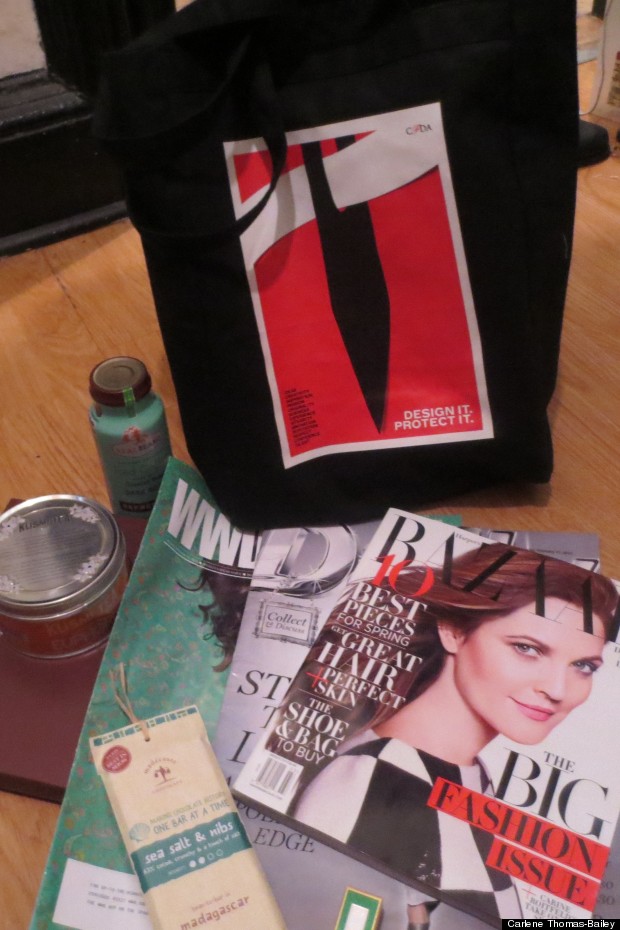 I also grabbed a couple of minutes with stunning Colombian film actress Paula Garcés who has starred in everything from CSI Miami to The Good Wife, before grabbing my goody bag (see above) and heading to the next show.

As I left, the snow had pretty much melted, thanks to the pelting rain, so I dashed to meet friends at Phillip Lim (everyone was served hot chocolate and popcorn - love that!) before heading to Kanye West fave Maison Martin Margiela.



At this point you might think I'd be tired. You might think that perhaps a cup of tea and a lie down might be in order. But you'd be wrong – it was after-party time. The first of the night, in honour of Yarnz Autumn 2013 collection, was hosted by Carmen Electra at the Sanctuary Hotel with modelesque It girl DJ duo Posso on the decks (below).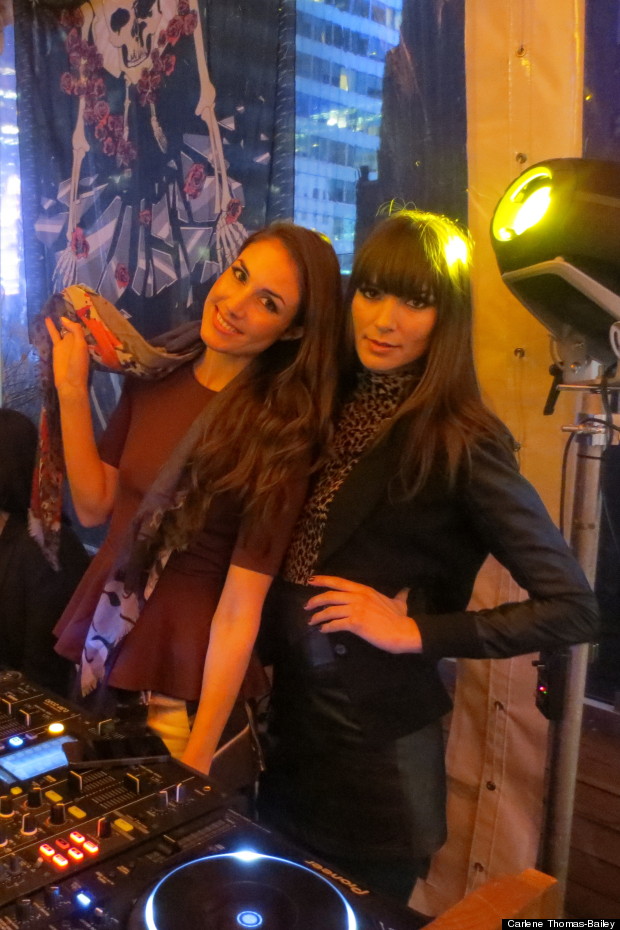 After champagne-ing and doing the obligatory hellos, I had no time to even grill Carmen about those Simon Cowell rumours (trust me, they're rife) before I had to head to Philip Lim's hip-hop party at Santos Party House in Soho.

This was a perfect end to the night as DJ Jazzy Jeff (hello Fresh Prince of Bel-Air fans!) treated us to a mix of Nineties tunes - think Maria Carey and Notorious BIG – as well as new stuff from Kendrick Lamar. I left at 3am when the party was should have been winding down, but the dance floor was still in full swing. And it kind of makes sense - the Nineties are on trend.