If you were ever in any doubt as to why Jourdan Dunn is one of the most successful, most in demand models in the industry today, this picture is all the proof you need.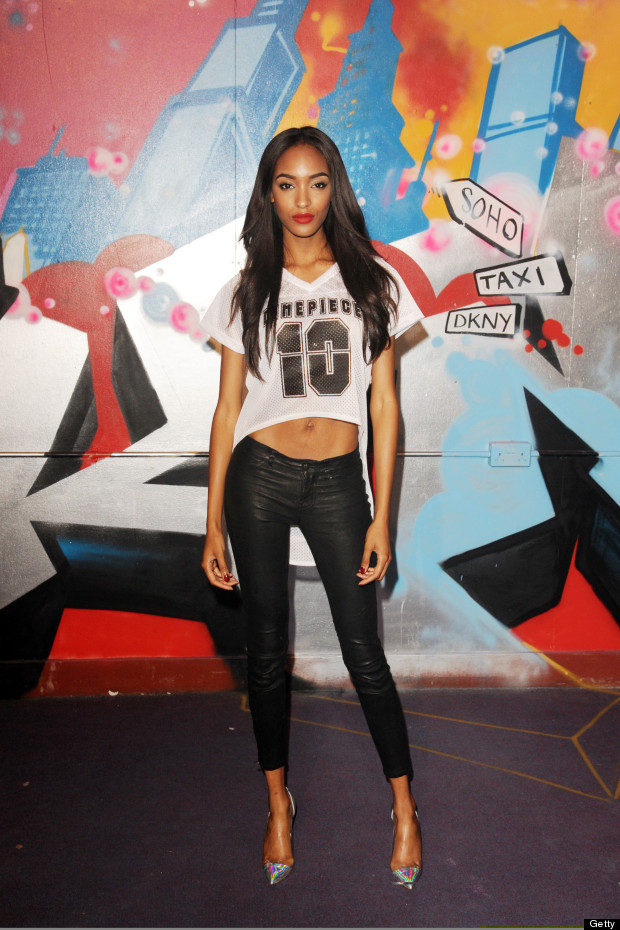 Attending a DKNY party in London last night, hosted by her modelling BFF Cara Delevingne and with a special performance from Rita Ora, the 22-year-old Brit model looked incredible in skin-tight black leather trousers and a white cropped tee that showed off her envy-inducing abs in all their glory. And can we please take a moment to soak in her beauty - stunning on every level.

Is there anything more to say than SHE. LOOKS. AMAZING.

The girl dunn, er, done good (get it?! Sorry...)

Anyway, if you can bear it, check out more of Jourdan's style in our gallery.


AND take a peek at who else rocked up to the party in their Vauxhall Amperas and supped on champers.