It's not often you get to see the usually-flawless Cameron D look less than perfect. But we spotted her going au naturel following a workout at the gym in LA. And, apart from looking a bit red (as you do), she's still looking pretty good, isn't she?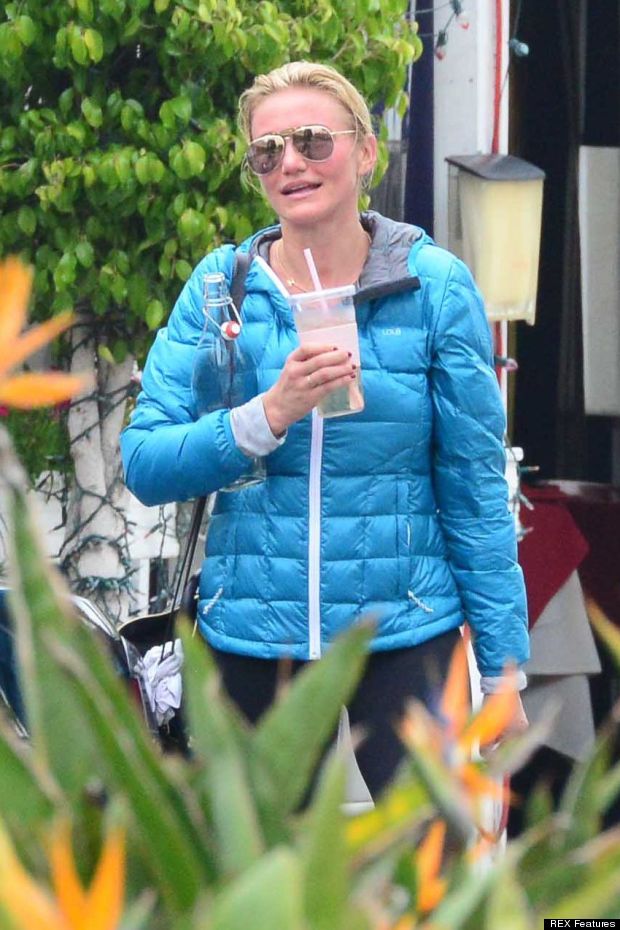 The actress arrived at the gym in leggings, trainers, and a denim waistcoat. And she added an extra quilted sky-blue layer as she left to keep out the post-workout chill.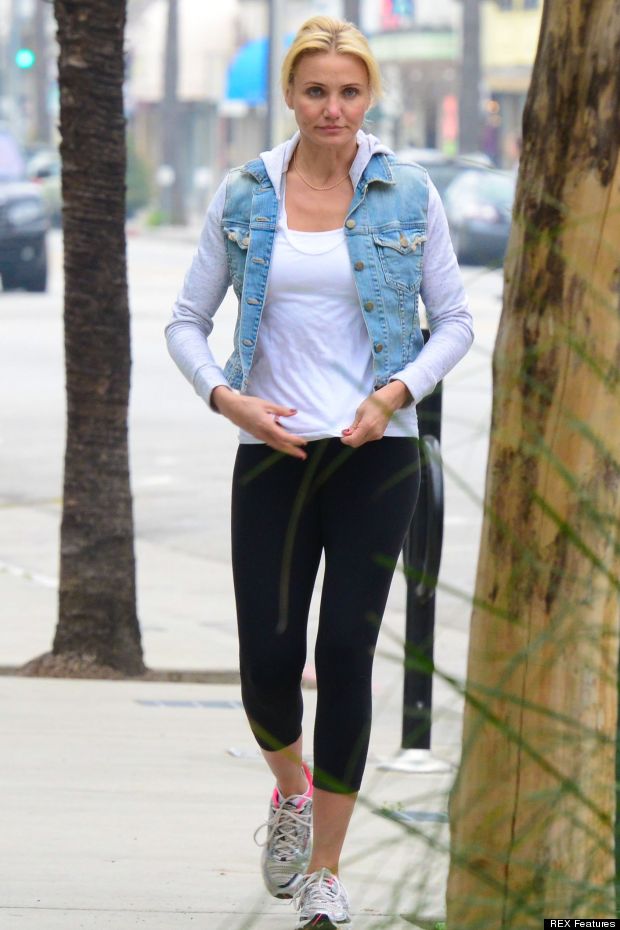 It's great to see she's just like us (erm, sort of).