Leave it to our favourite Park Avenue princess to make the biggest splash at Paris Couture Week.

Fashion's most fabulous creatures, as well as A-list faces including Rihanna and Emma Roberts, are currently camped out in the city of love for the couture shows, all vying for front row seats and the most paparazzi attention. But there's one lady that stands head and shoulders above the rest when it comes to (subtly) stealing the show.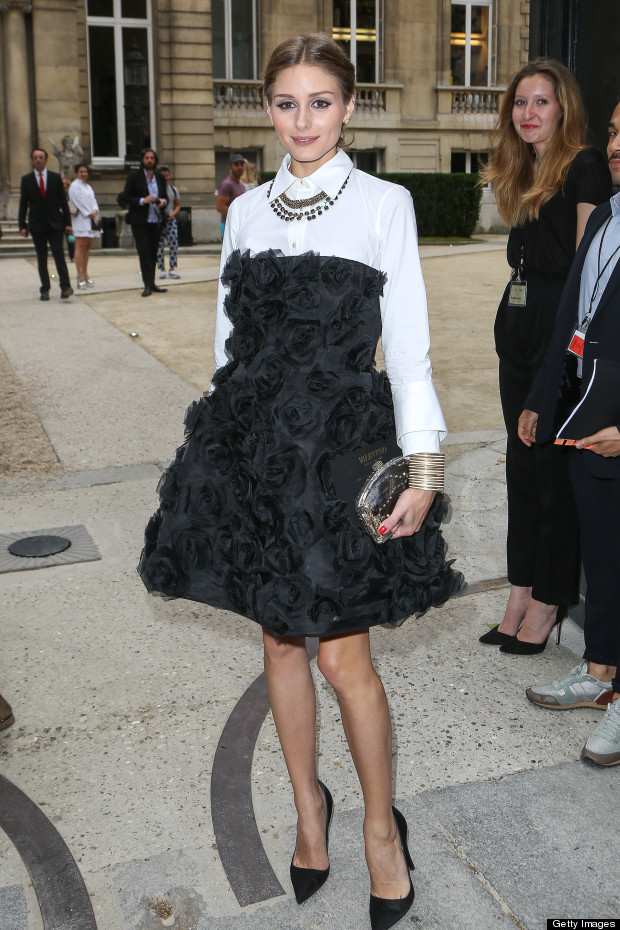 Step forward Olivia Palermo. It's at these kind of high-fashion gatherings that little miss Manhattan really comes into her own. You see, OP isn't one of those brash, in your face, flesh-flashing star names, she's about 'the fashion', the creations, the designers, the business of hobnobbing with the industry's elite - and she really knocked it out the ballpark with her appearance at the Valentino show on Wednesday.

Trotting into the Hotel Salomon de Rothschild, Olivia looked breathtaking in a statement-making ruffled gown, complete with white shirt underlay, statement necklace and pointed black courts. She swept her hair back to let the dress take centre stage and carried an ornate little clutch to give the outfit a modern-regal air. J'adore.

Take that, fashion peacocks, this is how to dress at fashion week.

See more standout LBDs in our gallery.