Who? Elle Fanning

What? Dakota's little sister was spotted on the set of her new film Low Down in a pair of baggy trousers and loose fitting red t-shirt.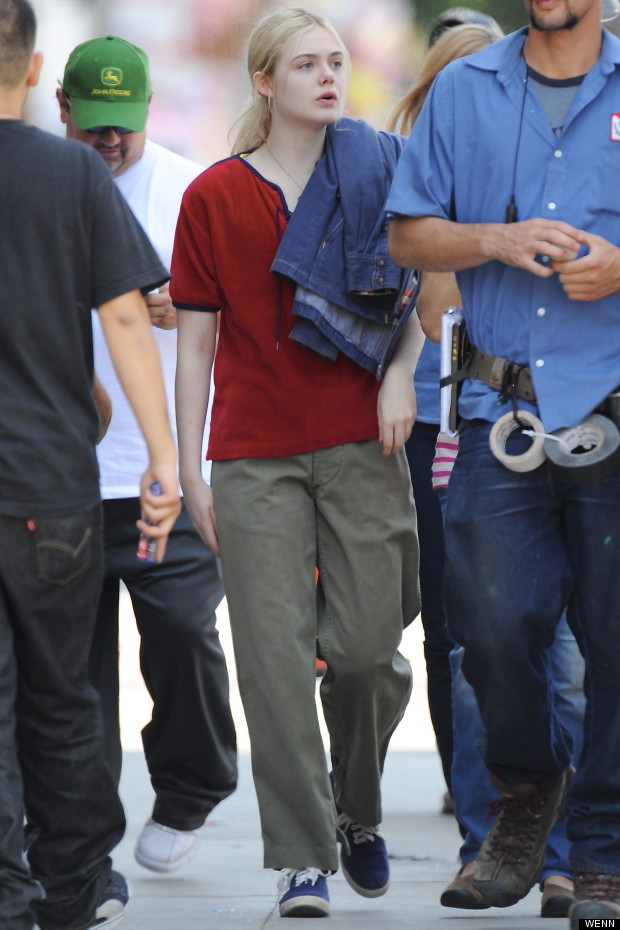 Where? LA, 10 May

Verdict? Elle, a MyDaily favourite, is so quirky she (or her character) can pull any look off. Agreed? Bring on the film.

And now for more of our favourite blondes.