Who? Megan Fox

What? The actress was spotted sporting a fierce look of concentration and a safety helmet while shooting the latest Teenage Mutant Ninja Turtles film in New York yesterday.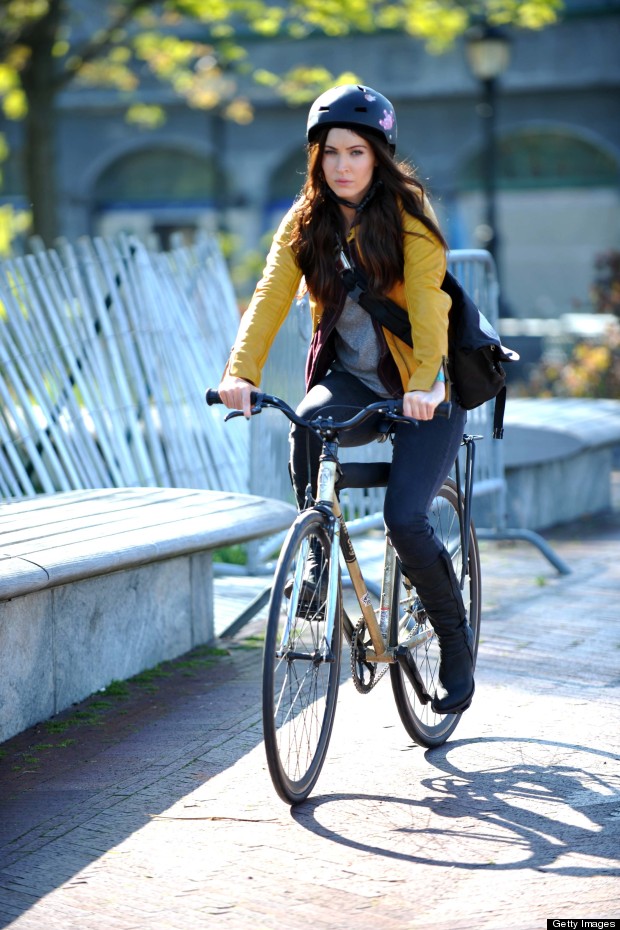 Where? New York, 10 May

Verdict? It's great to see Megan back in action. Apart from making us feel like stockings are a good thing, the actress has been keeping a low profile since the birth of her son Noah late last year. We look forward to seeing more of her.

And now for more of our favourite brunettes.