We reckon Lena Dunham is one to keep your eye on in 2013. Staring in a fun-filled shoot by Terry Richardson for V Magazine the creator and star of Girls ditched her usual jeans and tee combo and pulled on a Calvin Klein bodysuit and a pair of Manolo Blahniks. This bright young thing gave V Mag the low down, and she's won us over too.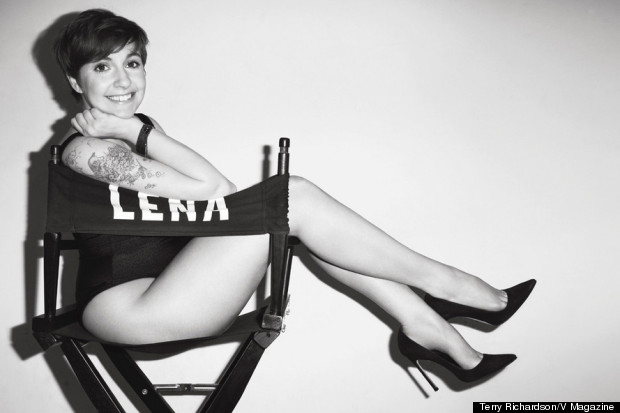 The second series of Girls starts on 14 January on Sky Atlantic (we know you're on the edge of your seats), but for now this is why we LOVE Lena...

She's B(Twitter)FFs with Taylor Swift
"We have DM-ed. I'm a really big fan. I was like, 'I just want to let you know that your albums have gotten me through a lot of very hard times," Lena told V.

She gets a heap of free designer garb
"I can't deny it, and I cannot get over it," she said. "And they actually send them in my size. No one's being an asshole and sending them to me in a 4."

She's had the odd crappy family holiday... haven't we all?
Back in October 2012 Lena took a well-deserved trip to India with her mum in tow. However, "I hated India. I know you're not allowed to hate India. But I did. I wasn't happy. And I felt crazy. I saw too many puppies that I thought needed me. So my mom and I got in a big fight and I left India. Early."

How COOL is she? We're hooked on Lena's tell-it-like-it-is attitude, are you?

For more tips on who's hot in 2013 check out our top Instagrammers...