MyDaily's Celebrity Writer Ellen Stewart discovered the perfect remedy for the Monday blues this week when she hit the tiles with the Fresh Prince himself, Will Smith. Here's the lowdown...

It's like Harry Styles all over again but way more surreal. On Monday night I found myself supping dragon fruit (how exotic) cocktails at the oh-so swanky St Martins Lane Hotel, in honour of Kate Nash's new album, Girl Talk.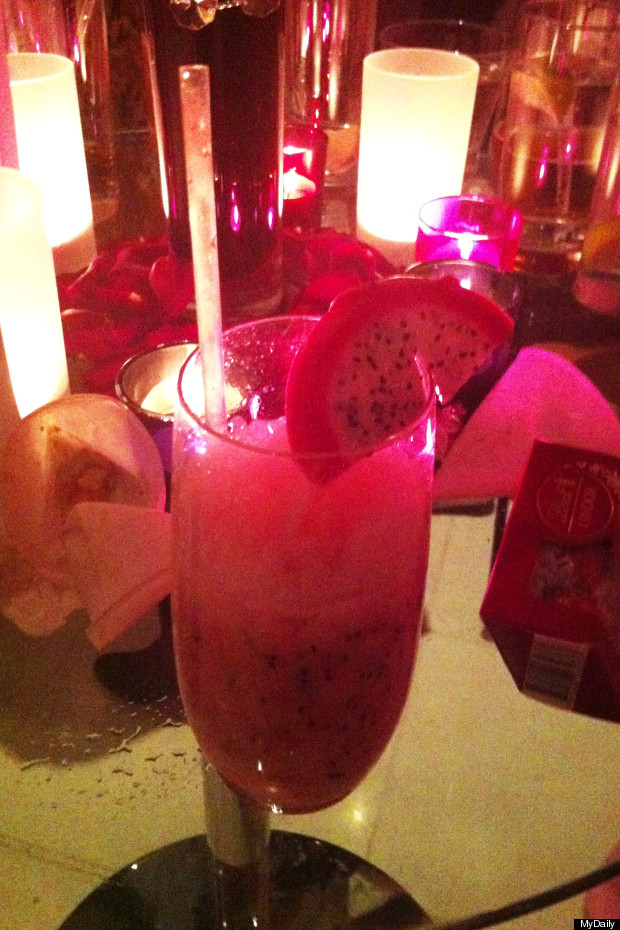 It was an intimate affair with famous faces few and fair between. I DID, however, see cute couple Dawn Porter and Chis O'Dowd cuddling up in the corner. "Best not to interrupt," I thought. Hanging out by the DJ booth I did my best to groove along next to cool girl VV Brown – I don't think I've got moves like she has.

After another tipple and a peruse round the bar packed full of family and friends I decided to make an early exit, after all I had a Rihanna for River Island party to attend. I arrived at DSTRKT in Leicester Square only to be greeted by a massive queue *sigh *. "Only for Riri," I said to the girl next to me who only bloomin' turned out to be beauty and fashion blogger, London Lip Gloss Girl. With that I knew we were in for a super stylish affair.

The view from the queue was perfect for celeb spotting as a bunch of famous faces pulled up to the club. UK version of Justin Bieber, Conor Maynard rocked up in an Addison Lee taxi, huh? Where on earth was the chauffer driven Range Rover? Perhaps he was trying to go incognito. Anyway, after a mere HOUR AND TWENTY MINUTES, I was at the front of the queue and through the door of the club. No sooner had I checked my coat into the cloakroom I spotted a deer-caught-in-the-headlights looking Jahmene Douglas surrounded by a crowd of fans begging for pictures with the former X Factor finalist. I gave him a thumbs up and he smiled back sweetly. Bless his cotton socks. I was just about to strike up a conversation with the usual Made In Chelsea crowd when a raucous broke out behind me. Someone famous had arrived.

A harem of bodyguards and minders cleared space for the celeb, while everyone craned their necks to take a peek. Then I saw him. The Fresh Prince of Bel Air himself, Will ACTUAL Smith. My jaw dropped to the floor as he brushed past me (he smelt good, by the way) and time seemed to slow right down. Girls started screaming. Everyone was going mental. Then it all sped back up again and Will was whisked away into a private booth. I have to admit, I was not expecting that. Will Smith, a proper A-lister was in the same room as me. We were breathing the same air. Needless to say I spent the rest of the evening hovering near his booth waiting for Riri to arrive. By the time she rocked up at *cough * gone 1am *cough cough * I was almost asleep. After catching sight of the popstarlette I felt my mission was complete and I headed home to dream dreams filled with Mr Smith and Jazzy Jeff. Na na na na na na na nana na na na na nana. Gettin jiggy wit it.