Madonna took to the stage in London's Hyde Park last night on the latest stop of her MDNA tour and what with this being Madge, it's safe to say that there wasn't a dull moment.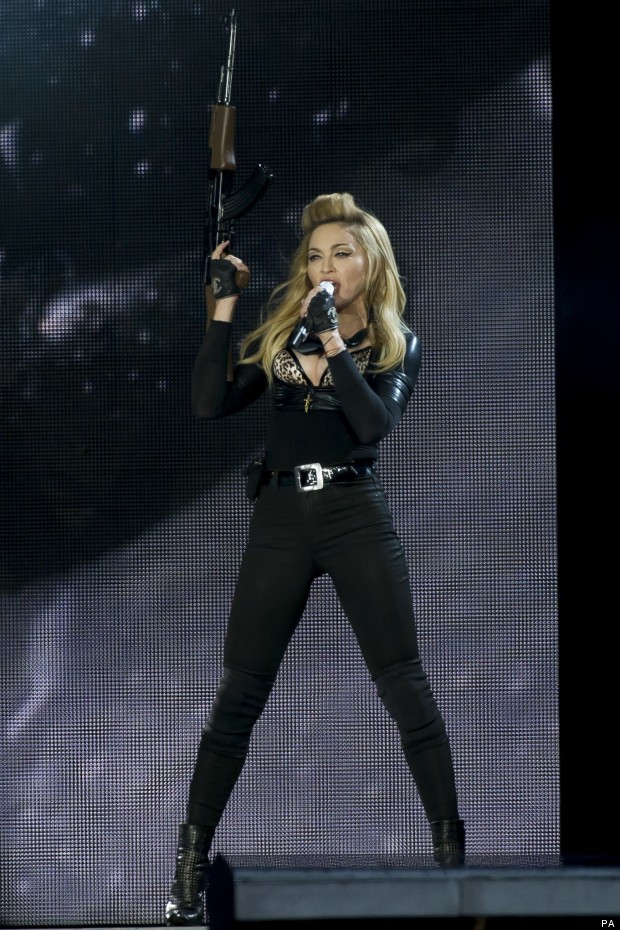 There was a lot of strutting her stuff in leather (with gun in hand), as well as half-naked backing dancers (available for finger-licking?!) and an appearance from Madonna's son, Rocco.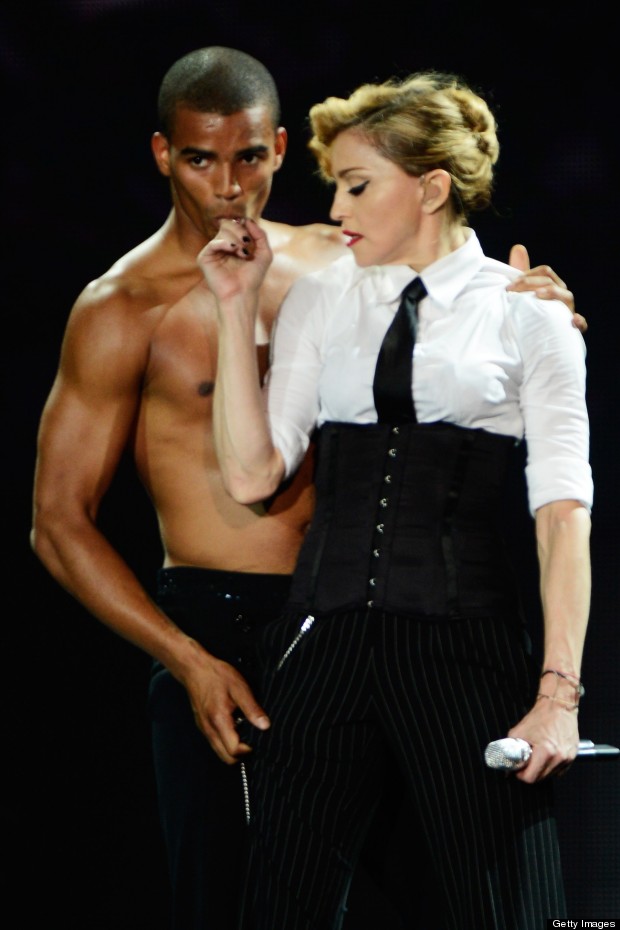 Take a look below to see all the pictures from last night's performance and let us know how you rate the Material Girl's stage style in a comment.






See highlights from the show in the video below: