So we've all had a good look at all the stars to grace the BAFTA TV awards red carpet last night, but now it's time to vote on who you think deserving of the best dressed crown and the worst dressed booby prize.

We've come to expect a certain level of (how shall we put this delicately?) let's say, 'hit-and-miss' fashion moments from any award ceremony involving TV stars, so last night's event came as quite the pleasant surprise. Because most of the attendees actually looked very nice. (Even Amy Childs upped the fashion ante in Victoria Beckham, shock horror!)

So let's start positive, here are the top five ladies that we think are deserving of the style crown: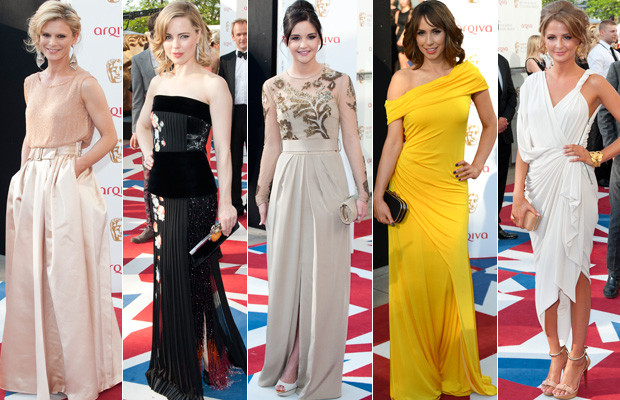 (L-R)Emilia Fox, Melissa George, Jacqueline Jossa, Alex Jones, Millie Mackintosh. Photos: PA



Then, on the other hand, we had those that didn't quite pull off a sartorial win....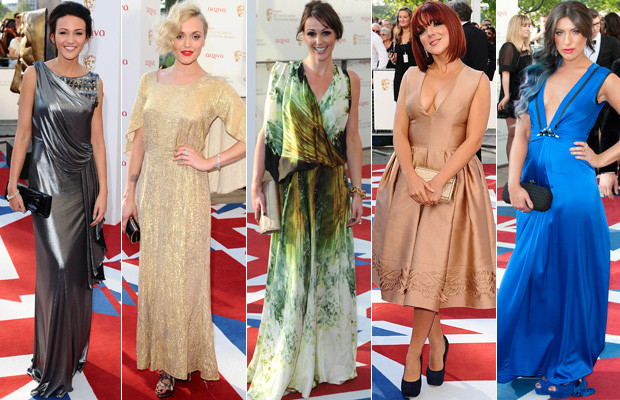 (L-R) Michelle Keegan, Fearne Cotton, Suranne Jones, Sherdian Smith, Gabriella Ellis. Photos: PA



(We like all these ladies very much though, so we've felt the need to justify having each of them in the worst dressed pile.)

1. Michelle Keegan: For such a beautiful girl, who can look a million dollars on the red carpet, this draped Bacofoil frock is somewhat unflattering (why would you drown such a gorgeous figure in so much shapeless fabric?) and let's face it, a tad cheap looking.

2. Fearne Cotton. While we like the concept behind Fearne's vintage gown (we're all over a cape) the fit isn't quite right (a bit too big and a bit too short) and with such fair skin, the colour washes her out.

3. Sheridan Smith. Sadly Miss Smith's prom dress is a little too tight around the cleavage area, giving her the dreaded squashed boob syndrome. The black shoes are too heavy, and we really miss her light blonde locks.

4. Suranne Jones. Of all the dresses to choose from in the world, we find it hard to believe that this was the best Suranne could find. It's very aging, and we've seen her looking so much better. It's just a bit blah.

5. Gabriella Ellis. While the blue dress alone isn't overly offensive, it's the matching hair AND shoes AND toenails which puts us off. As does her 'Mean Girls' expression.

Check out our bumper gallery below to see all the stars at the 2012 TV BAFTAs:



Did we miss anyone from the best/worst dressed shortlists? Let us know in a comment below!