What a difference a few hours make.

Attending Royal Ascot yesterday afternoon, Princess Beatrice stuck closely to the strict sartorial script, trussed up in a ladylike striped coat and statement hat (of course) as she waved regally to the crowd from her horse-drawn carriage (as you do).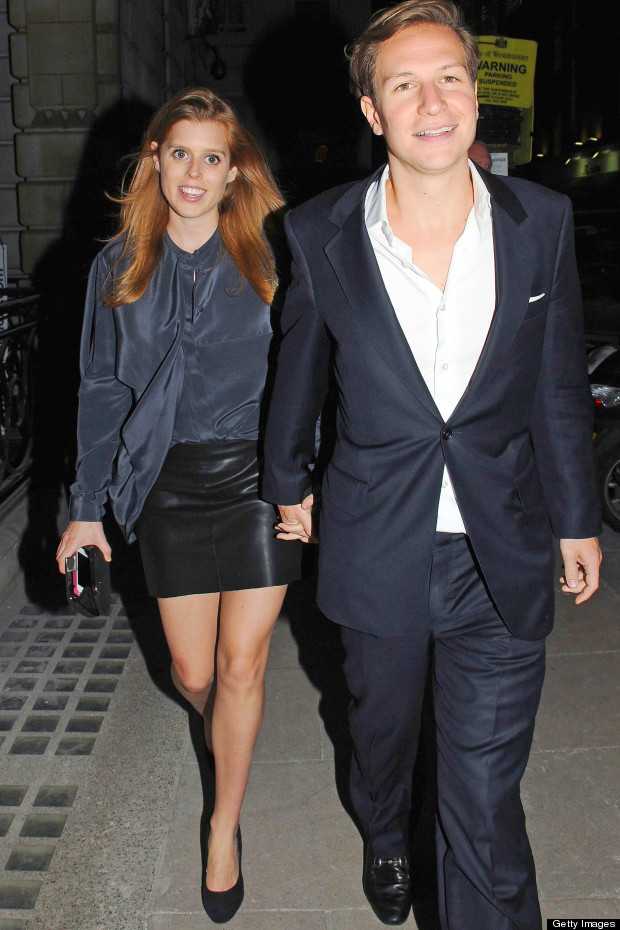 Fast forward to nightfall however and Bea had taken the laws of fashion into her own hands, dismissing the (unofficial/made up by us) skirt length of choice for Britain's first family (that's below the knee, in case you were wondering), and instead opting for something altogether more risque. Oo-er.

For a night out at Loulou's with her boyfriend Dave Clark, the 24-year-old chose a black leather mini skirt as the centre piece of her partying outfit. Thigh-grazing mini aside, Bea choose a billowing silk blouse, black heels and a cute purse to finish off the look. A jolly good show, if you ask us.

Speaking of royal styles, you wouldn't be interested in clicking through our gallery of K-Mid's best maternity looks, would you?