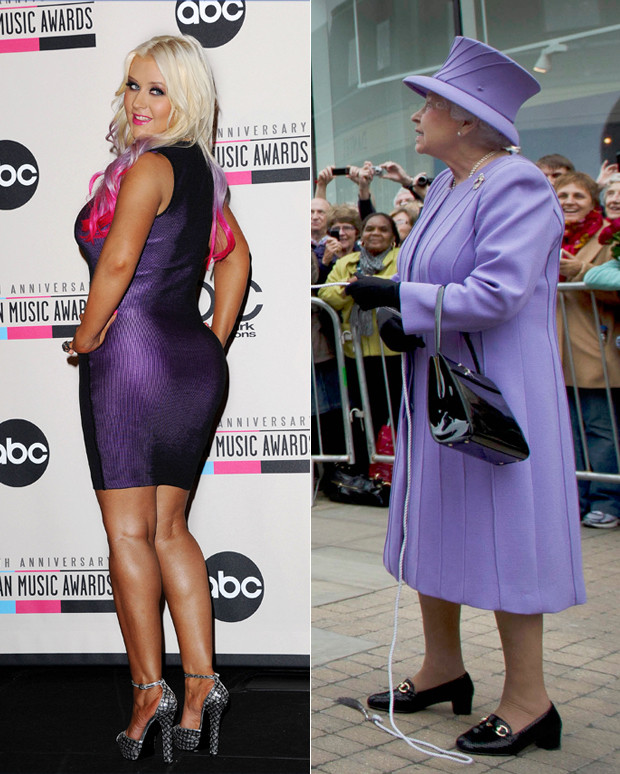 Two of our favourite ladies were out and about wearing purple on Tuesday - Christina Aguilera at the 40th Anniversary American Music Awards nominations and the Queen at a Diamond Jubilee monument unveiling ceremony in Windsor.

Examining the Crayola colour chart, it seems that QE2 has opted for a coat and hat combo in the rather aptly named "Purple Mountain's Majesty" shade, while Christina donned a figure-hugging number in "Cyber Grape".

But, while the Queen's tried and tested classic style met with blanket office approval, the contouring or fabric distortion on Christina's dress is doing all manner of unflattering things to her figure.