Who? Gillian Anderson and Lea Seydoux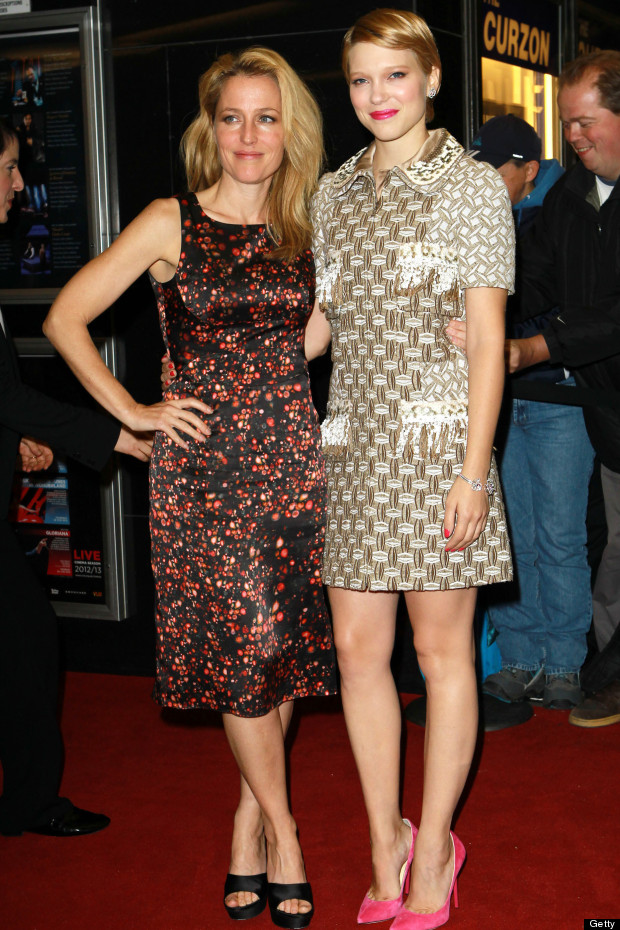 What? Gillian and Lea were spotted in clashing prints at the premiere of their film Sisters during the BFI Film Festival.

Where? London, 12 October.

Verdict? Gillian's dress is nice enough, but it doesn't have the wow factor of this plunging number she wore earlier in the week. Lea's dress, meanwhile, has a cute retro look to it. We love her pixie cut too.

And now for some more of Gillian's stylish moments.