Uh oh, Beyonce's in a spot of bother after her new track Bow Down was greeted with a whole lotta vitriol upon its unveiling on Sunday night.

After posting the tune along with a kinda creepy picture of herself as a child dressed in a pink princessy frock complete with sash and crown surrounded by loadsa trophies - standard - the songstress has been accused of 'unnecessary swearing' and being 'offensive to women' in her latest track. Ouch!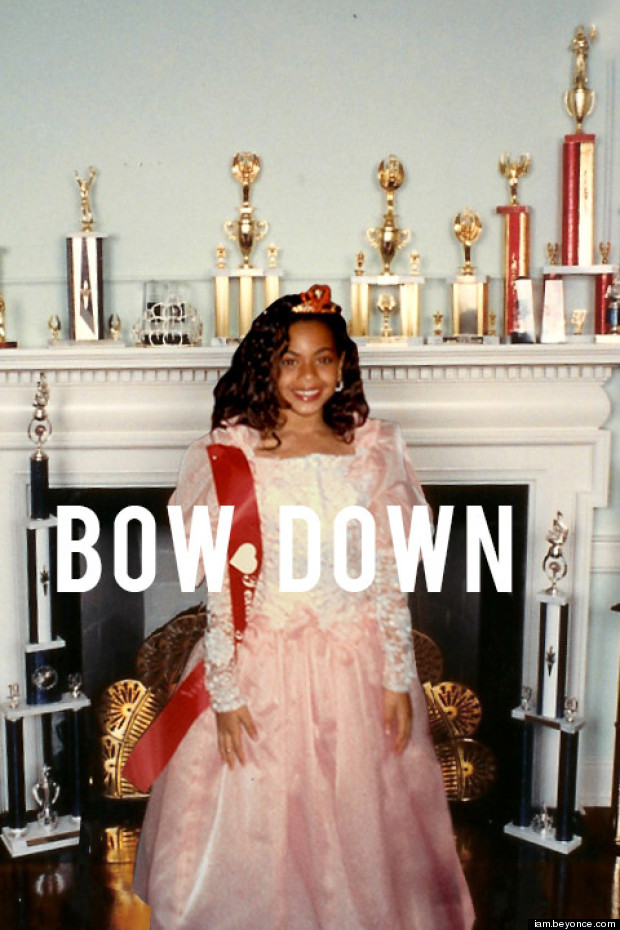 One listener wrote on Twitter, "This song makes no sense, is randomly offensive, and is way out of Beyonce's lane," with another adding, "The new Beyonce song is horrid. Unnecessary swearing, offensive misogynistic referencing of women, and terrible music and vocals. 0/1000."

Even Radio1 DJ Scott Mills felt the need to speak up, tweeting, "Is that Beyonce song a joke?" Let's have a listen...



So what's the verdict? Offensive or just a bit off the beaten track?