She's in the middle of her week-long whistle-stop 777 Tour, but Rihanna still found time to earn an extra bit of pocket money during her busy schedule - by heading to the Westfield centre in Stratford to perform for its Christmas lights ceremony.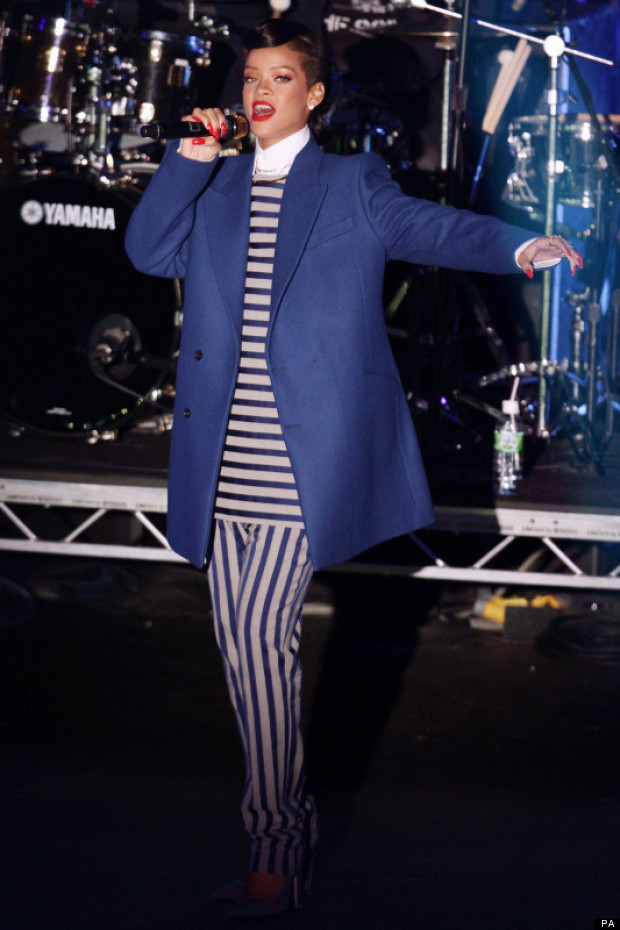 And the star opted for an unusually covered-up look, channelling chain-gang chic in a horizontal-striped top with matching, albeit vertical-striped, trousers, from the Acne spring 2013 menswear collection. Yes, you read that correctly: the menswear collection.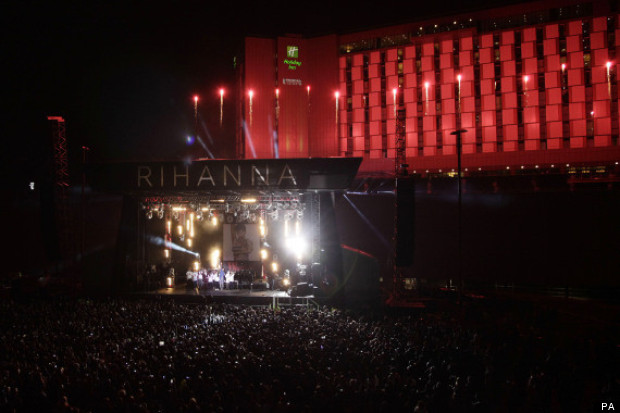 The looked was completed with an of-the-moment androgynous blazer from the Raf Simons autumn 2012 range, and colour-matched sunnies.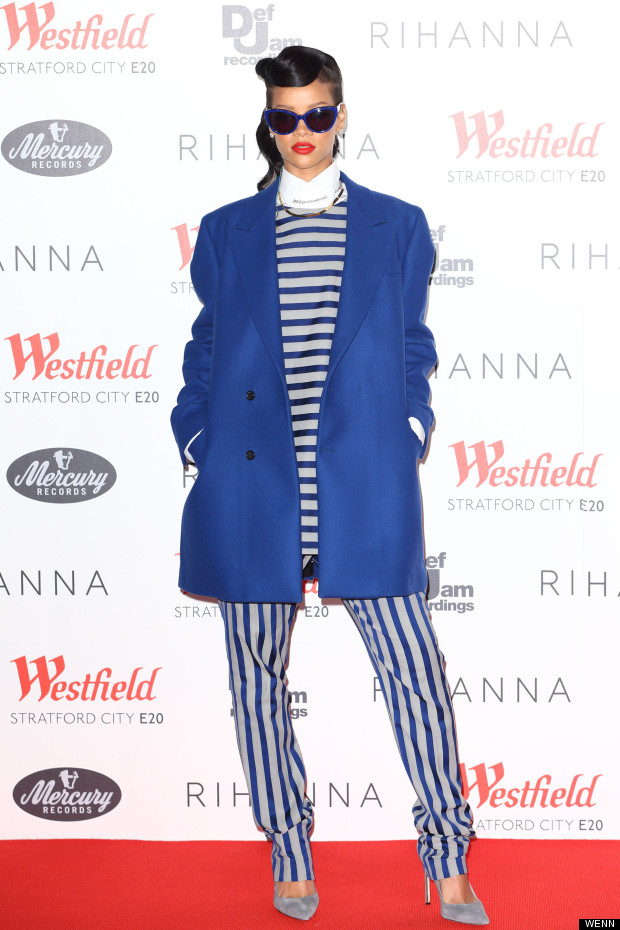 What do you think? We doubt slammer-style is set to take-off anytime soon...