Ever wondered what it would be like to be a guest at Fawlty Towers? MyDaily's Celebrity Writer and self-confessed Fawlty fan Ellen Stewart found herself being served by Manuel, shouted at by Basil and gossiped about by Sybil on an otherwise normal night in London...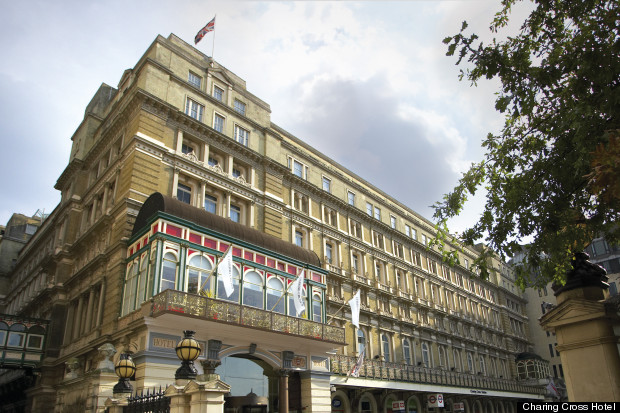 Although I was yet but a glimmer in my mother's eye when Fawlty Towers first aired on telly in the mid Seventies, I AM a fan (I've seen all 12 episodes and everything) of the British TV classic.

So when I was invited to the Faulty Towers (see what they did there?) Dining Experience at the Charing Cross Hotel, I was pretty darn excited. John Cleese is a personal hero of mine and I not-so-secretly wish he was my granddad.

Standing in the bar sipping white wine and waiting for a Fake John Cleese to enter into my life, I reflected that things probably couldn't get much better than this. And then the heavens opened, angels sung and he appeared, with a Fake Manuel in tow to escort us to the dining room.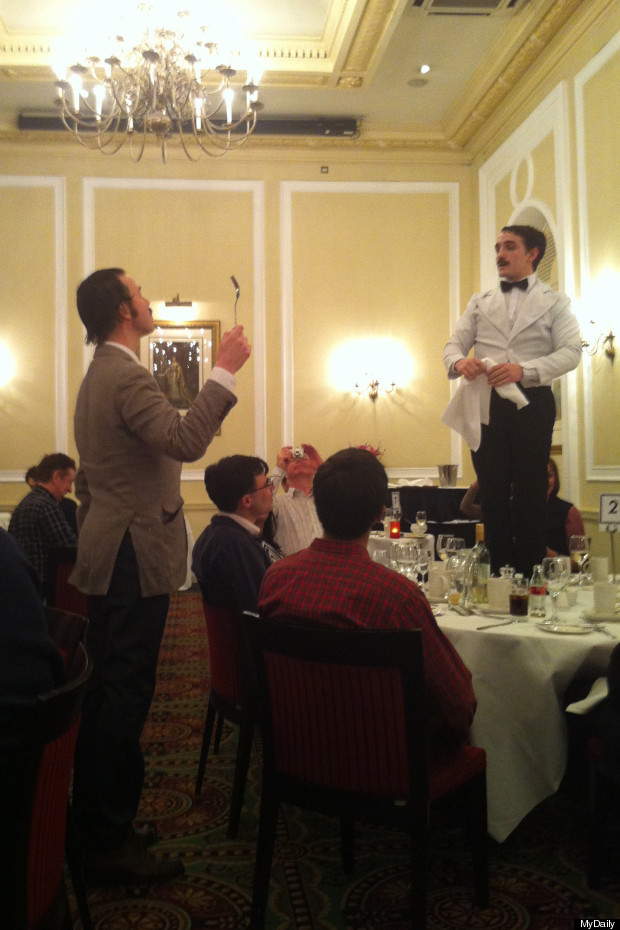 I'll put my hands up, I'm not the biggest advocate of sharing tables with strangers (I'm looking at you Wagamama), but I thought, "Oh to hell with it," and threw myself into the spirit of the occasion. I chatted away but couldn't help feeling a little young for the crowd. Luckily I'm really wise beyond my years so it wasn't a really a huge problem. Joke.

The first course arrived in, well, spurts. Half the room was served their pea soup while everyone else waited and Manuel sprinkled chives on the tablecloths – weird. It was all part of the show. You wouldn't expect good service at the real Fawlty Towers would you?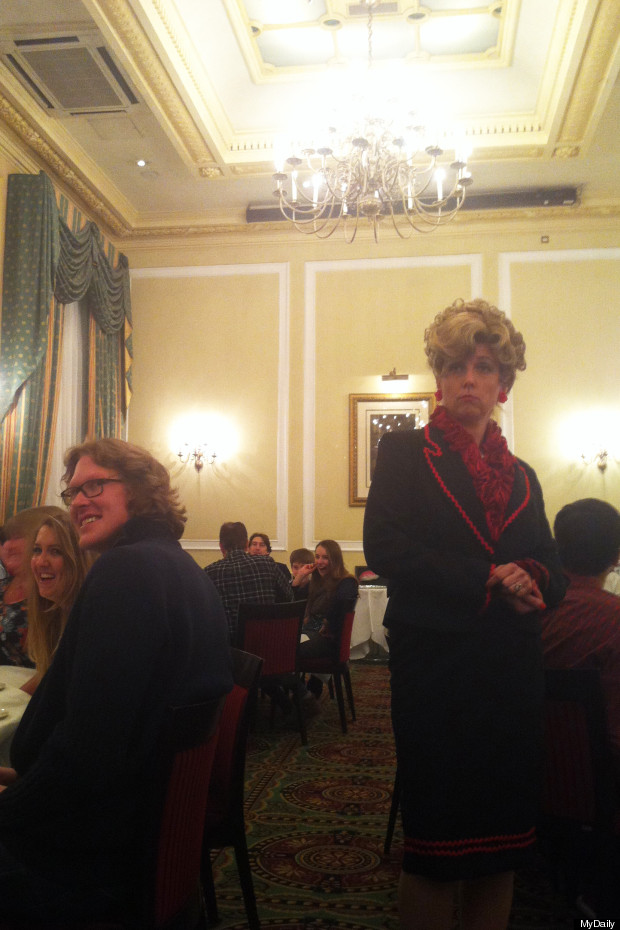 After waiting 20 minutes for my starter, in which time the lady next to me had fished the chef's false teeth out of her appetiser and Sybil had used a balding man's head as a mirror to adjust her hair, I was ravenous and a little disappointed when I realised I genuinely was in for an evening of authentically awful Seventies-style chow.

However, I found myself forgetting the food because the characters were absolutely brilliant and had me creasing with laughter the entire night. It really did feel like I was in the actual show - a step closer to the real John Cleese!

The Faulty Towers Dining Experience is perfect for a big group of die-hard fans (then you get a table to yourself), preferably who were alive to see the 1970s and can appreciate the humor in the food (my Eighties-born palette couldn't deal with over cooked beans and lumpy mash). Yes, I still felt pretty peckish after a few courses but I left the night full up on funny and I think that's what it was all about.

More from my favourite funny man: