Catherine Zeta-Jones showed off three prim and proper outfits while on the set of her new film Bitter Pill in New York yesterday.

First up was this all-black leather ensemble.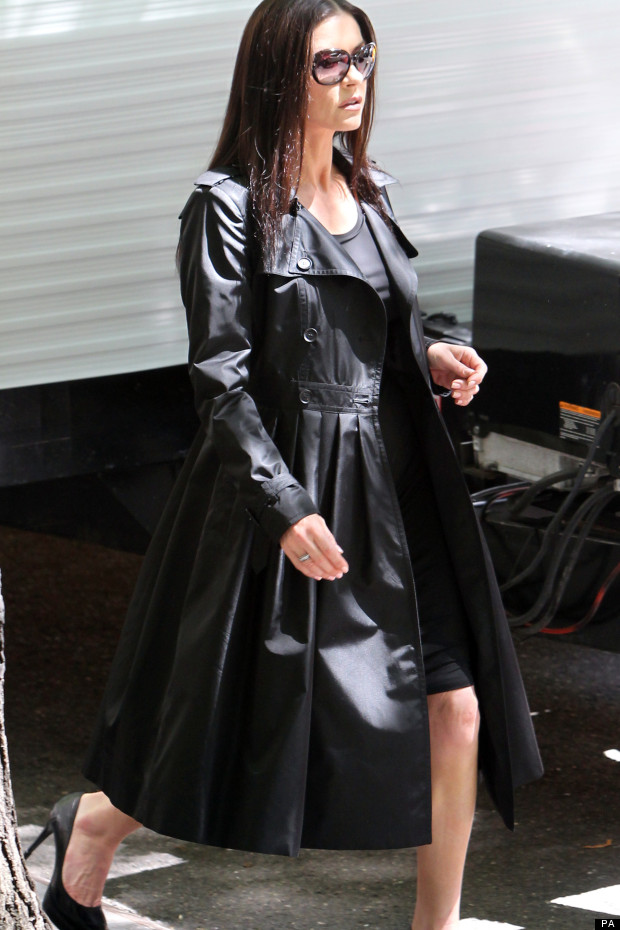 Next, we have her channelling a nautical trend in wide-legged trousers, gold-embellished jacket and straw hat.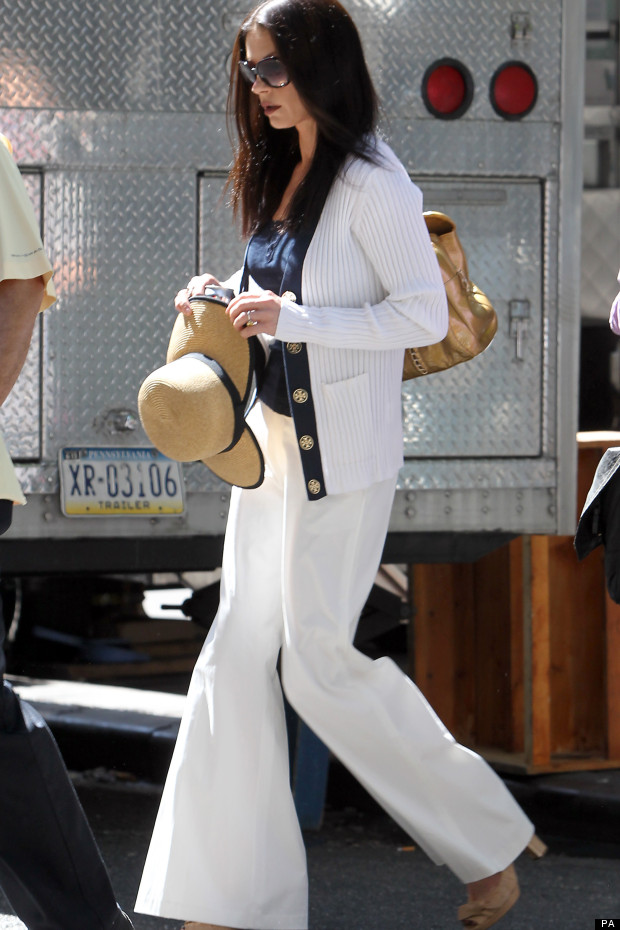 Finally, she donned a navy satin jacket, matching pumps and khaki trousers.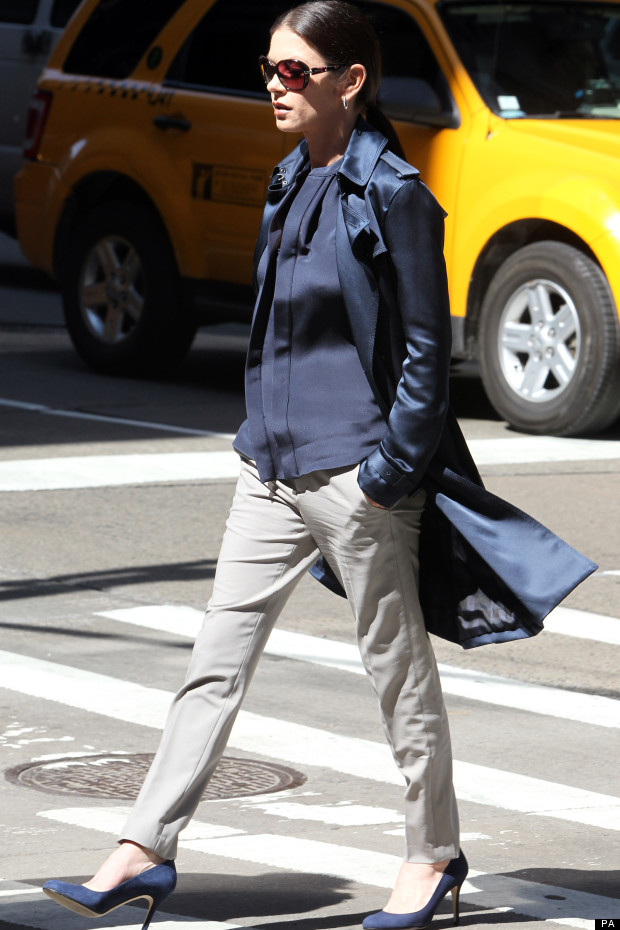 Thrice, she may have changed, but one thing's for certain: this Welsh lass certainly knows how to channel the Upper East Side.

Of all three, our favourite is the one with the leather coat. Are you a fan of leather too? If yes, have a flick through our gallery.