The Duchess of Cambridge visited the National Portrait Gallery this morning and guess what? Her baby bump is starting to show.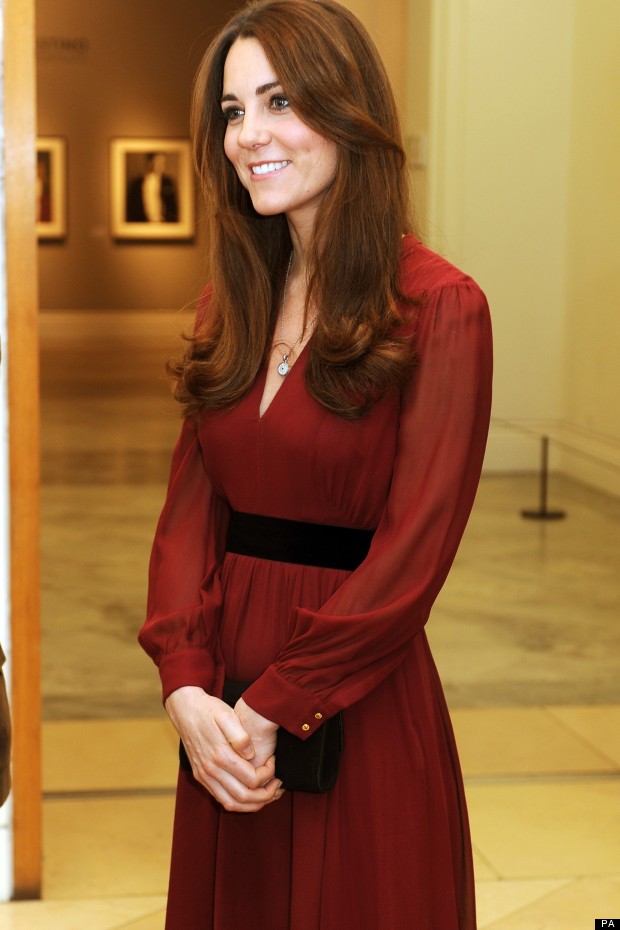 Kate looked radiant in another high street design from Whistles, she paired the Sofia Rae dress with black accessories (note the carefully placed clutch bag which she held throughout the engagement - clever but we can still see a bump).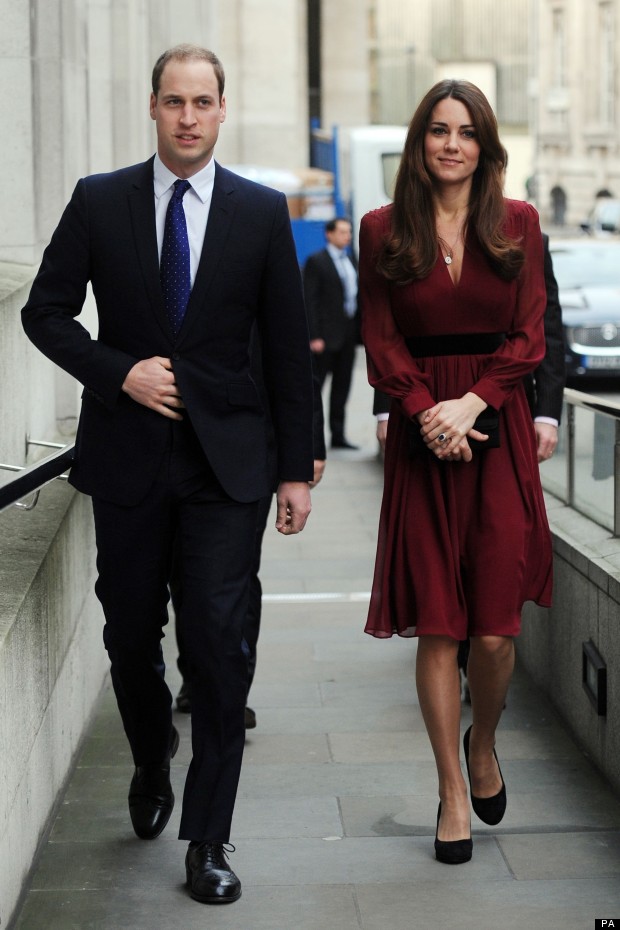 So what were the Duke and Duchess at the gallery for? No, it wasn't just a cultural visit. The couple were viewing Paul Emsley's portrait of Kate, which was unveiled for the first time today. Let's hope she approved...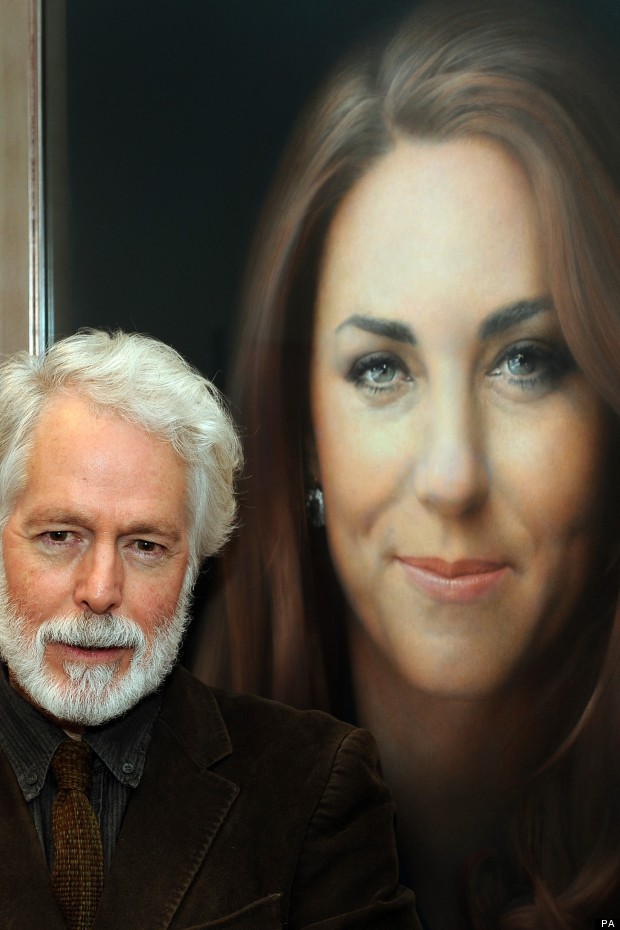 See more from the event below: