When she's not making us feel bad for eating too many biscuits with her skimpy bikini pictures, her effortless street style or her red-carpet prowess, Miranda Kerr still has a knack of making us feel ever so slightly inadequate with her tireless commitment to work.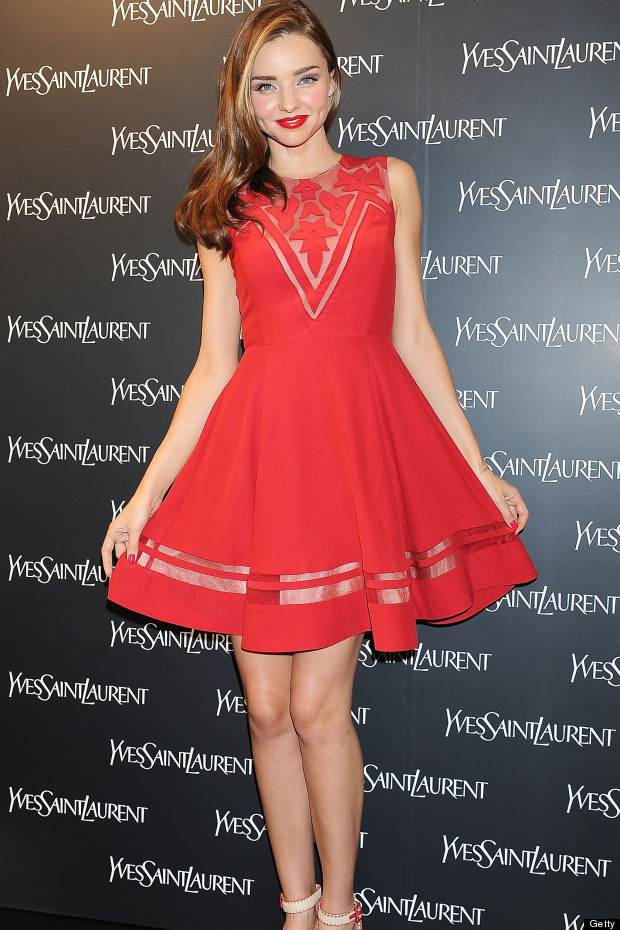 The multi-tasking mum of one (model, wife, muse, beauty brand owner, all-round wonder woman) was on a one-woman charm offensive in Seoul yesterday, where she wasted no time winning over the Korean crowds with her natural wit and beauty.

She spent the day twirling around in a punchy red fit-and-flare dress as she modelled bags and accessories, as well as YSL cosmetics to a captivated audience.

Despite a long flight, the 30-year-old Aussie was on fab form, all long legs and oozing health and wealth. Really, how does she do this? We need to know.

Enjoy more of Miranda's style highs in our gallery.