Kim Kardashian has landed in Mykonos, Greece, to film scenes for her reality TV programme with her family, and she hasn't wasted any time in showing off her holiday style.

Kim and sister Kourtney were spotted both looking pretty in VERY different outfits. Mum-to-be Kim was super-pretty in a flattering (yes, you read that right) bright red wrap dress, while Kourtney was dabbling in a bit of the hot-right-now Great Gatsby glamour thang with a beaded head piece, which she paired with interesting fringed flares and a denim shirt.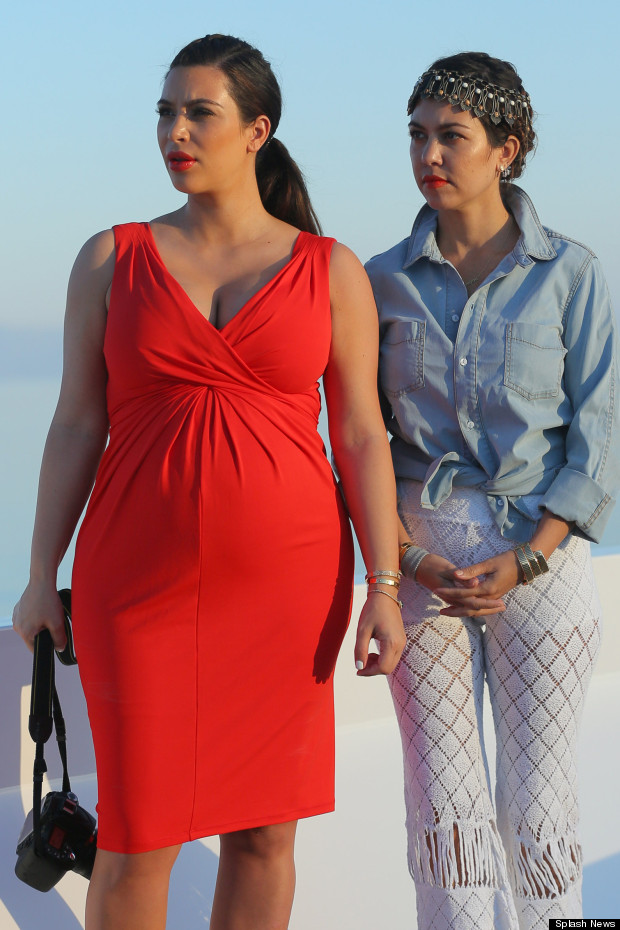 Kim even turned photog on her sister at one point, snapping her posing for pics in the gorgeous Greek light.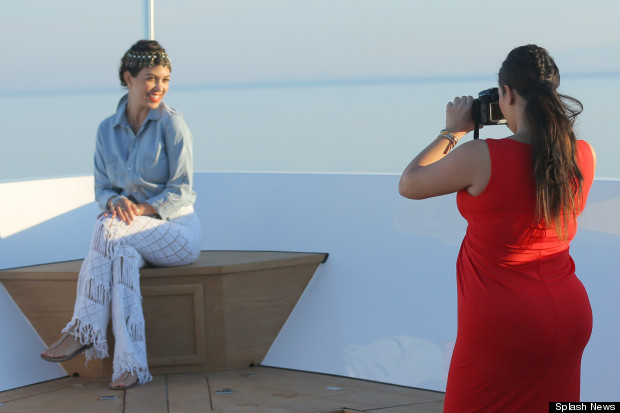 Earlier on, Kim was spotted in the same dress but paired with a white cardie, and cute, practical flats. Lips matched the dress and hair was up in a ponytail.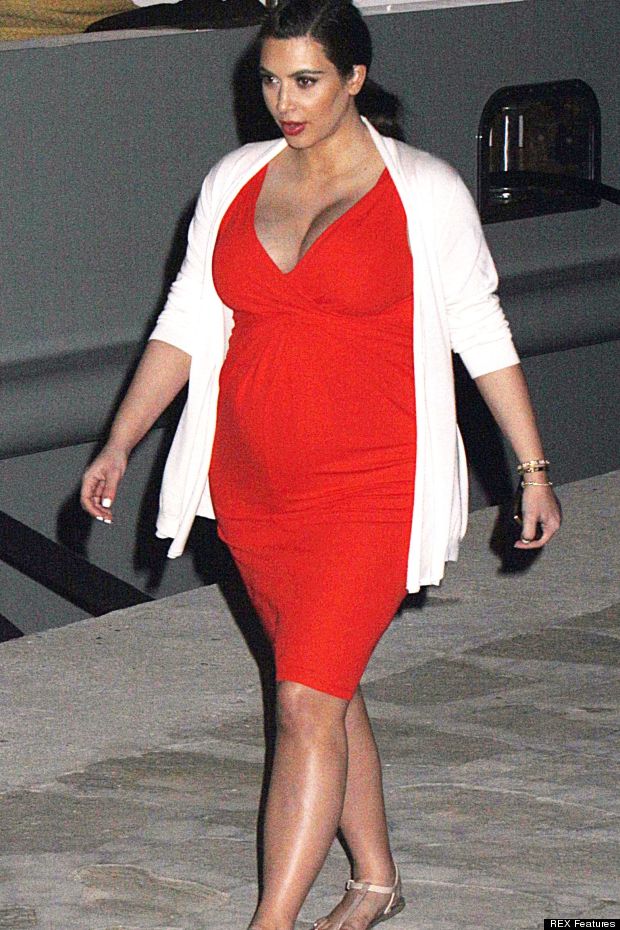 Swimwear could have been a bit more problematic, but Kim covered up her bump with an army-style wrap, and focused on making her hair look cool in braids.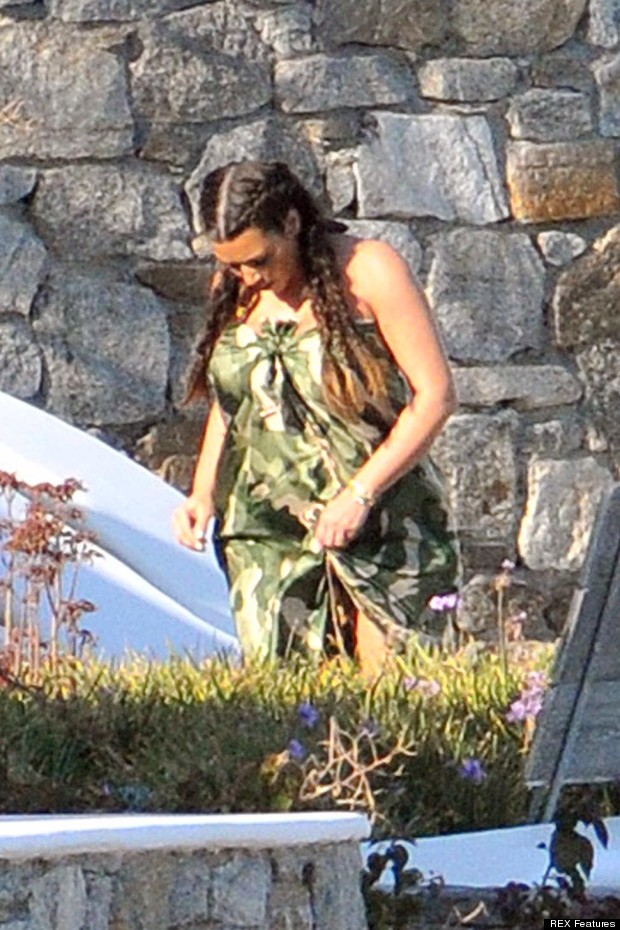 What do you think of the girls' holiday style? Greece lightning or Greece frightening?