Music stars Katy Perry and Will.I.Am were on hand to assist Music And Entertainment Industry Group in honouring Bob Pittman, the founder of MTV, but couldn't resist a turn in the spotlight themselves during the 12 June event.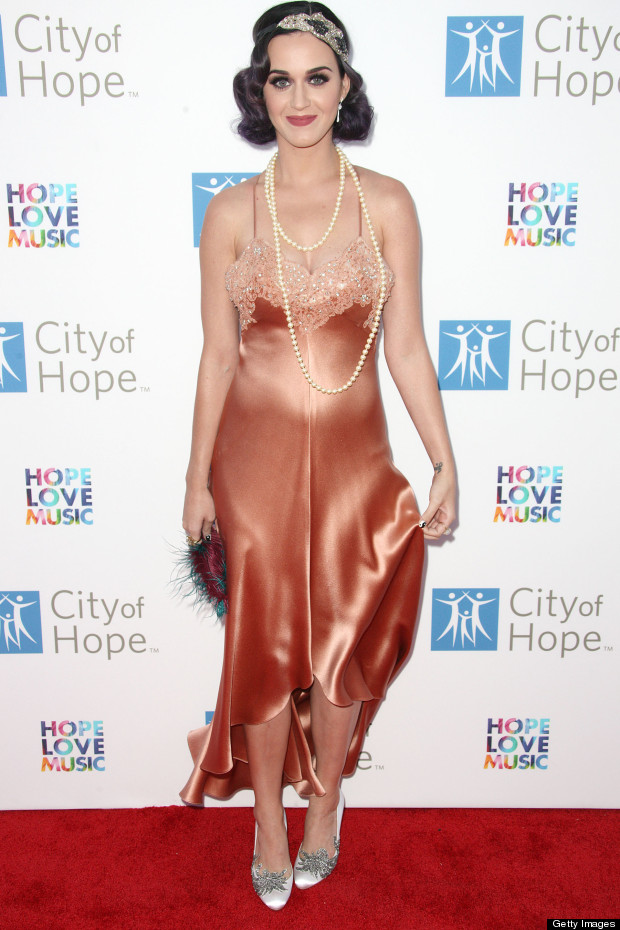 Katy went for a pink satin dress (or, more likely, a satin nightie worn as a dress) and added a pearl necklace, fluff-encrusted bag and embellished headband. She also seems to have abandoned the long blackish-purple locks she's been sporting recently in favour of a shorter black do. White satin shoes finished the ensemble, although the white looks slightly odd given the yellowy hue of the pearls.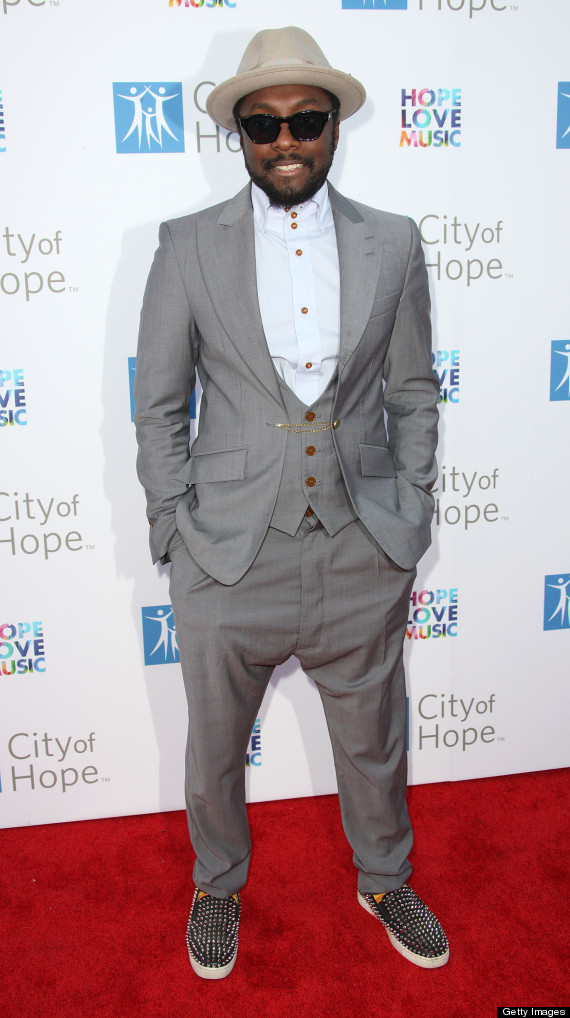 Will.I.Am opted for a grey three-piece suit with drop crotch trousers. A powder blue shirt (no tie), studded loafers, orange socks and a hat were also present
What do you think? Stylish? Fun? Or do they both look a teeny bit daft?