How cool does Reese Witherspoon look in her summer-in-the-city NY street style?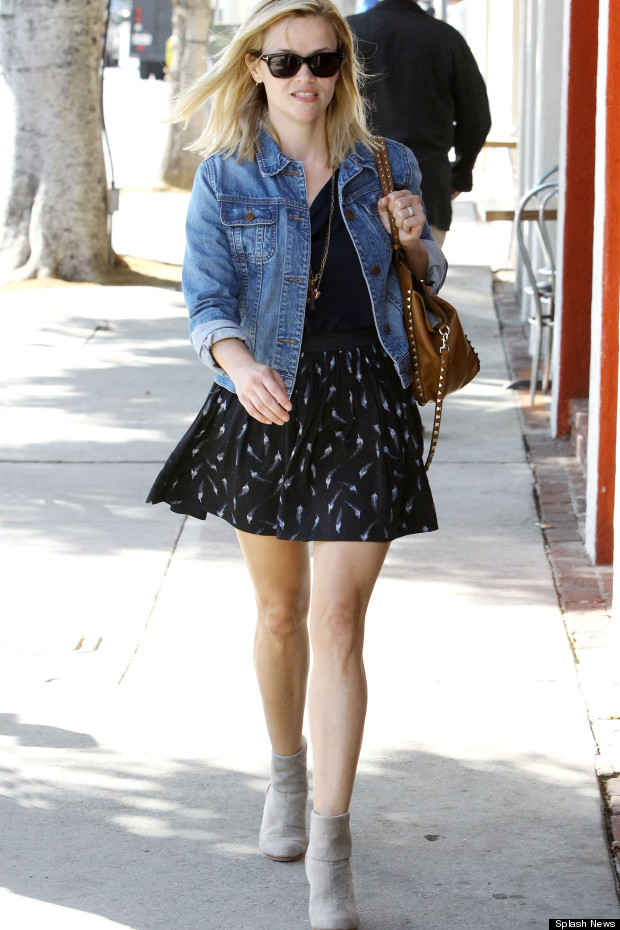 The pretty printed sun dress, the fitted denim jacket and the chunky-heeled ankle boots combine to create a relaxed but trendy ensemble - perfect for shopping at Barney's and enjoying the spring sun.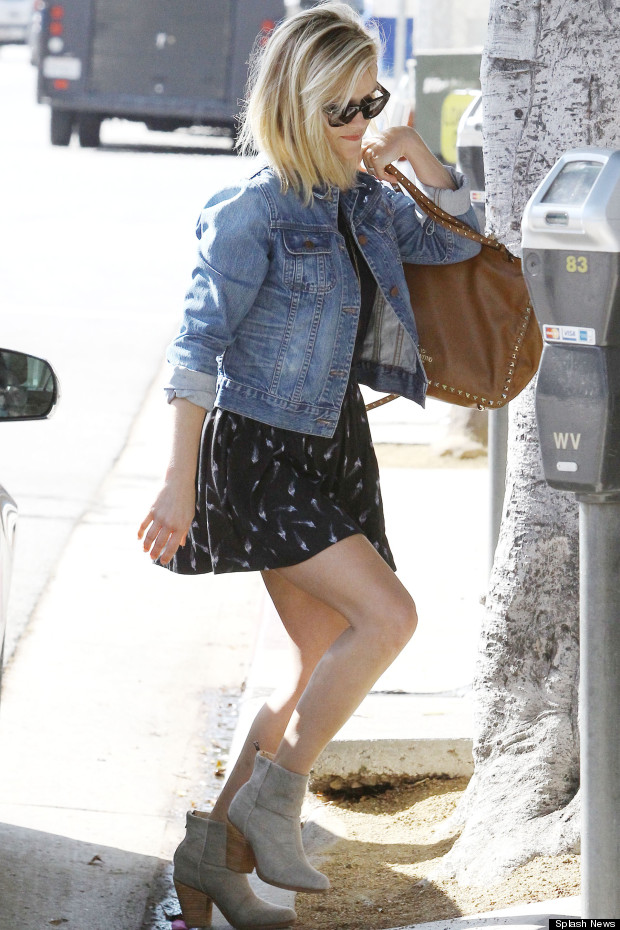 After enjoying a bit of retail therapy, Reese grabbed some food on-the-go, and headed home, presumably to do a fashion show in her living room of her new purchases (or is that just us?).