Shut the front door! Rihanna and Chris Brown have split up. Er, apparently. The pair are rumoured to have had a massive row after the Grammys when Chris caught RiRi texting her former beau Drake.

Uh oh, former BFFs Chris and Drake aren't exactly on the best of terms at the moment, you know, with the whole glass-throwing bar fight, the lawsuit and everything... A source allegedly told The Sun: "Chris and Rihanna had a big bust-up at the Grammys over Drake... She was messaging him and Chris saw and it didn't go down well.

"Since that night they have barely spoken and have been doing their own things. For now they have split up but they will probably make up at some point."

As well as getting into a heated argument with her boyf and making a fleeting appearance at her River Island London Fashion Week show, RiRi has also been busy posing for the April issue of Elle magazine.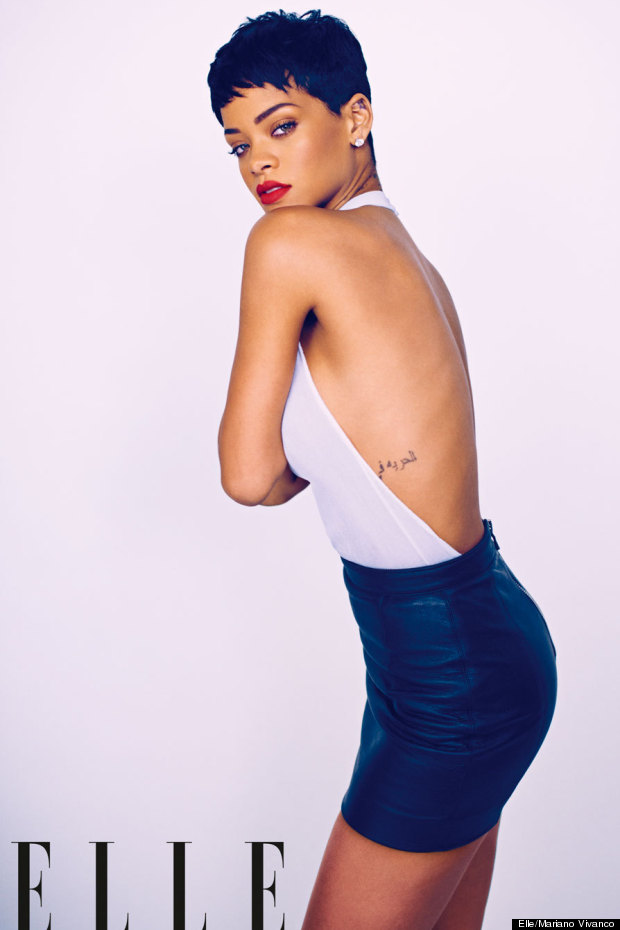 Well, at least she's keeping herself busy.