Who: Rihanna

What: A dramatically different look from the usually daring dresser. Rihanna stepped out for dinner with friends wearing a striped shirt, low-slung, baggy trousers (we are still trying to work out whether these are in fact very shiny jeans) and a rather unusual night-time accessory, a leather sun visor.

Where: Giorgio Baldi restaurant, Los Angeles, May 15

Bonus info: Yes, the visor is a strange addition, but there are a few fashion points going Rihanna's way for matching it with her tan sandals (mostly hidden by her very-long trousers).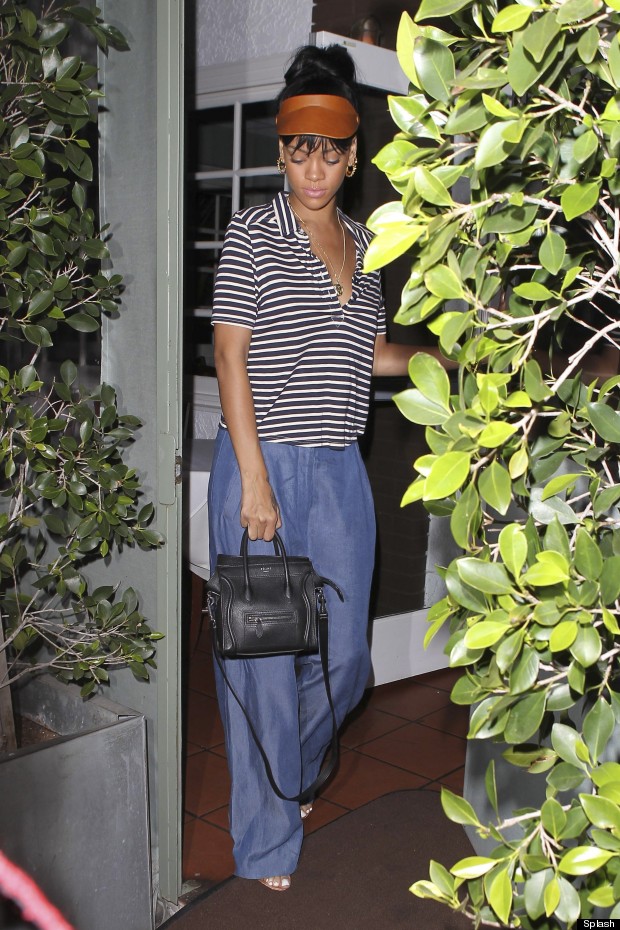 Do you like RiRi's laid back look? Let us know in a comment and see more from the singer in her style evolution below.