Ever since the fashion editors starting wearing their Nikes on the front row, trainers have been put back in the style spotlight. So - trust Rihanna to go one step further than her usual high tops and show off the flashiest footwear Team MyDaily has ever seen.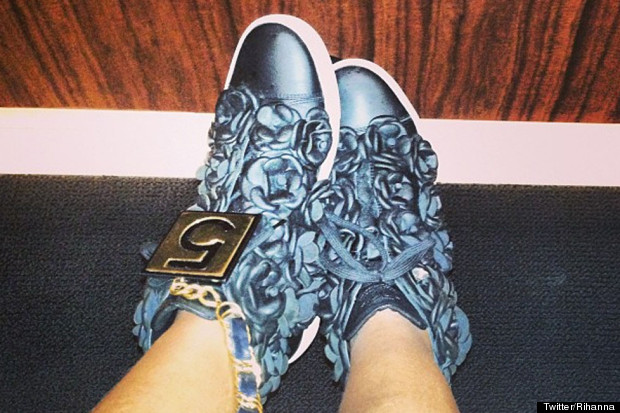 The singer tweeted a picture of her latest purchase - a pair of metallic, flower embellished Chanel shoes - with the caption below:


#shoegame #sneakernight #imuhphuckinembarassyou instagram.com/p/YZkoyFBM81/

- Rihanna (@rihanna) April 22, 2013
Sounds like someone was happy with their #awesome trainers for #sneakernight. It's amazing what a pair of designer shoes can do to a girl...
Shop our favourite hipster high tops and hoodies below: