Rihanna took to the stage alongside Coldplay and Jay-Z in London last night, for the Paralympics closing ceremony.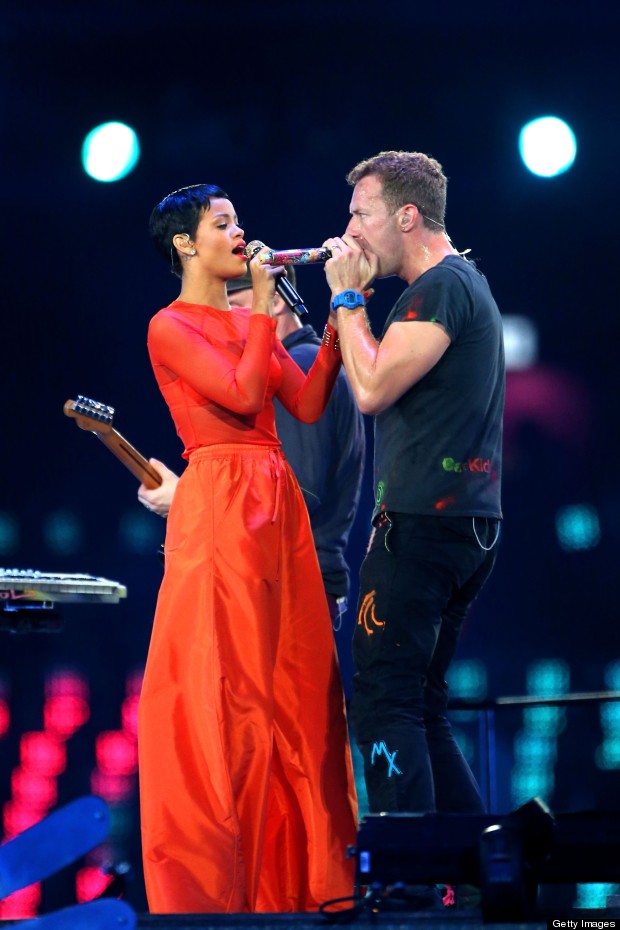 If the singer wanted to stand out, she chose the right dress for the job. RiRi arrived on stage in an all-orange ensemble and her new pixie cut, before making an outfit change for her performance with Jay-Z.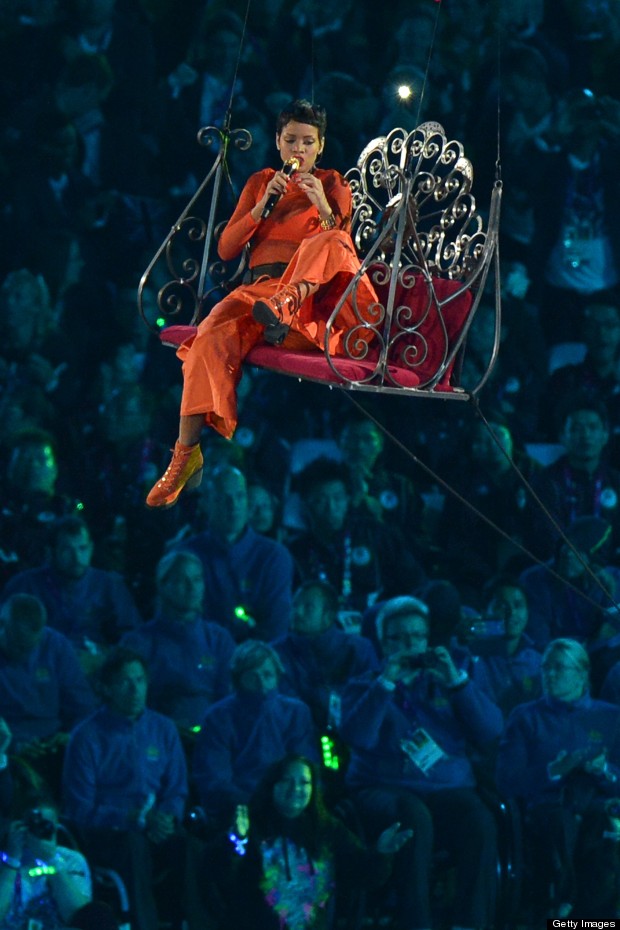 She swapped her maxi skirt for baggy, metallic shorts, (at least they weren't hot pants), a sheer top and a pair of Miu Miu shades.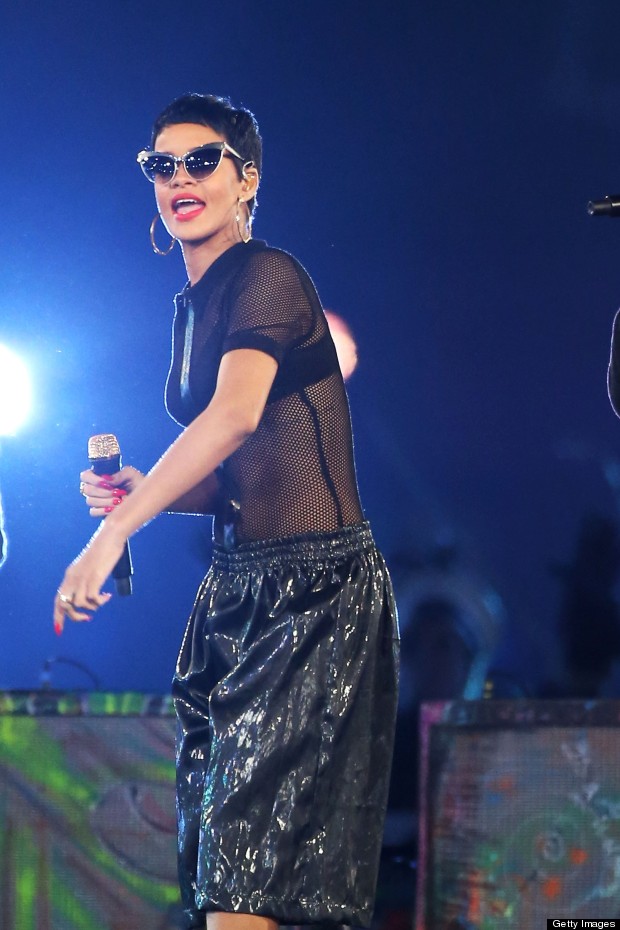 So how do you rate the star's latest stage style? Daring and different or a little bit odd? Let us know in a comment below and see more from the singer in her fashion evolution below: