Rihanna appears to be taking Alicia Keys' Girl On Fire lyrics all too literally, if her latest performance pictures are anything to go by.

Taking to the stage in Portugal, the Good Girl Gone Bad singer appeared to be engulfed by flames as she gyrated in a superhero-style colour-pop ensemble, much to the delight of the crowd.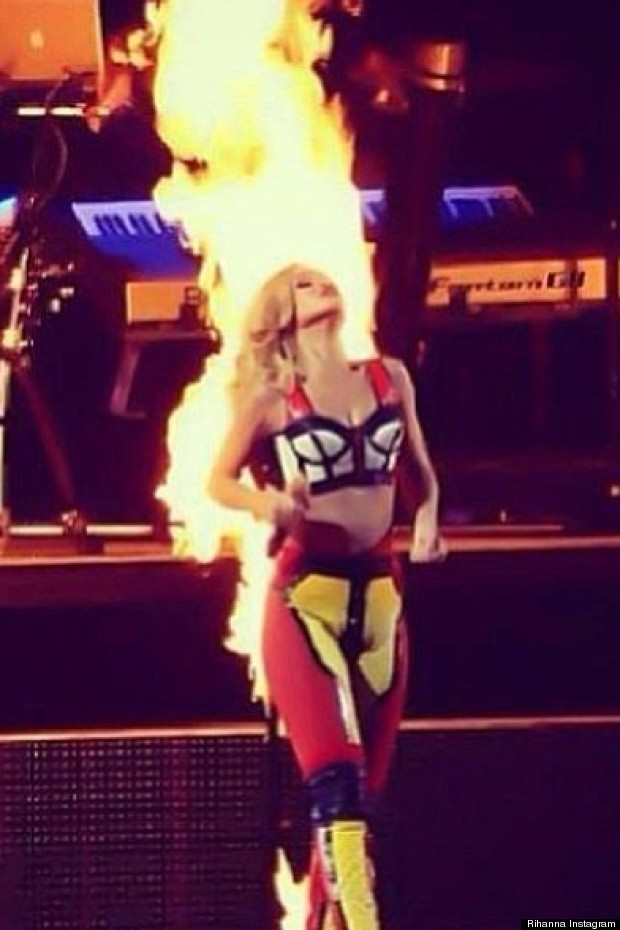 But fear not Ri-Ri lovers, the 25-year-old wasn't hurt in the stage stunt and went on to put on a hip-shaking show. Talk about one sizzling performance.

Pardon the pun, but it also deflects some heat from the singer's recent Twitter spat with a certain Ms Bynes, don't you think?

Check out more of Rihanna's flaming good style in our gallery...