Who? Rihanna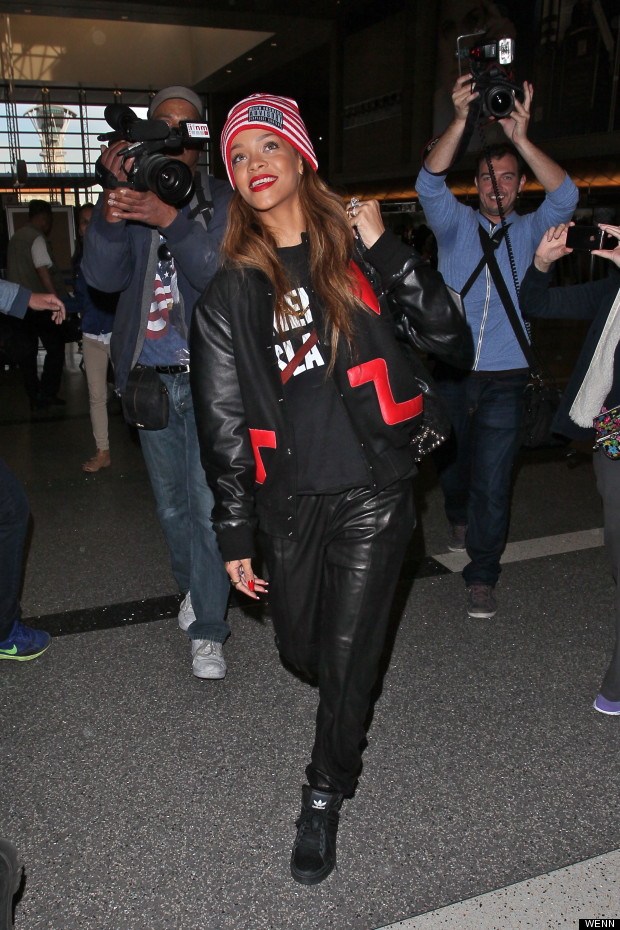 What? The singer was spotted at LAX yesterday in a leather jacket last seen on Chris Brown, a red and white spotted beanie and loose fitting leather pants.

Where? LA, 15 February

Verdict? Since her River Island launch is set for this evening, we're wagering RiRi was on her way to London when this snap was taken. Do you think it's sweet or creepy that she's wearing Brown's jacket? You be the judge.