Last night Rihanna was spotted in Berlin partying with ex-boyfriend Chris Brown - but the less said about her hooking up with the guy who assaulted her in 2009 the better. We're not in the mood to climb onto our high horse today.

Instead, we're going to concentrate on her luscious red lipstick. Her Raybans are pretty rad too - even if she is wearing them indoors and after dark. And we're quite partial to her camo jacket. The fake, extra long nails? Not so much.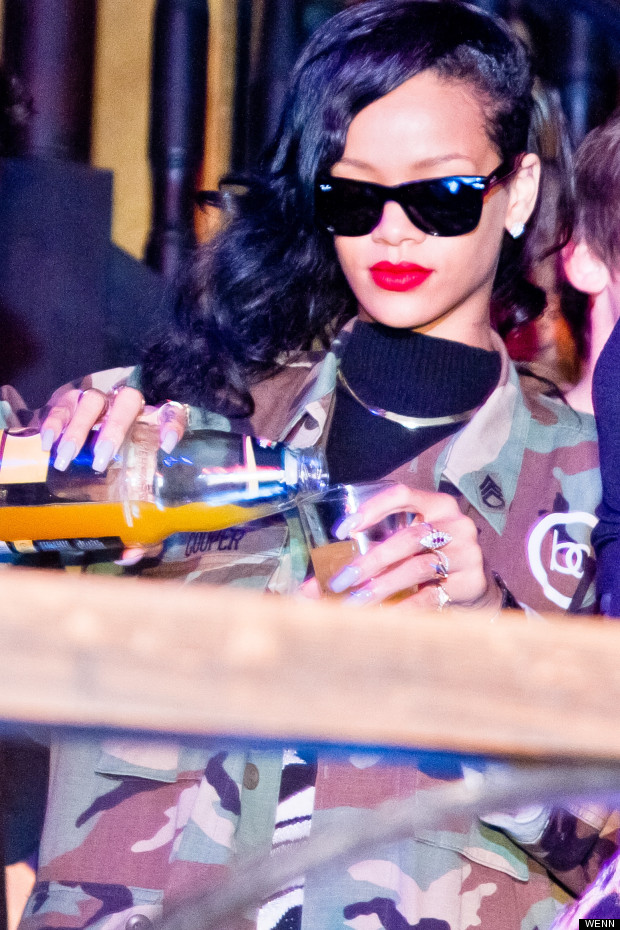 Want more RiRi? Your wish is our command:



Rihanna isn't alone in her love of a red lip.