It's no secret Rihanna is a big name in the Instagram game and has even coined her own "selfie Sunday" hashtag, but she's not just using the social media platform to show off her bottom and smoke suspicious looking ciggies, oh no.

The Diamonds singer has been doing a spot of self promo and modelling her River Island collection for her fans.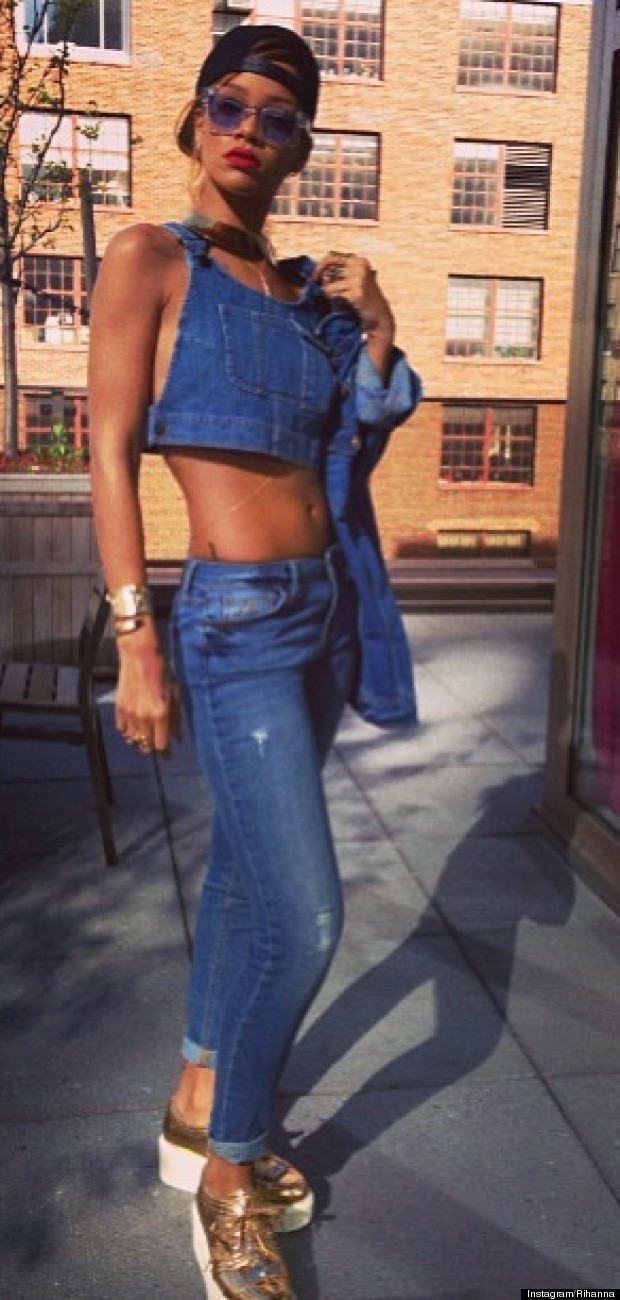 Proving that denim on denim on denim is a totally hot look, RiRi posed for a series of snaps in her self-designed three piece teamed with metallic trainers, perspex shades and a baseball cap - worn backwards, of course.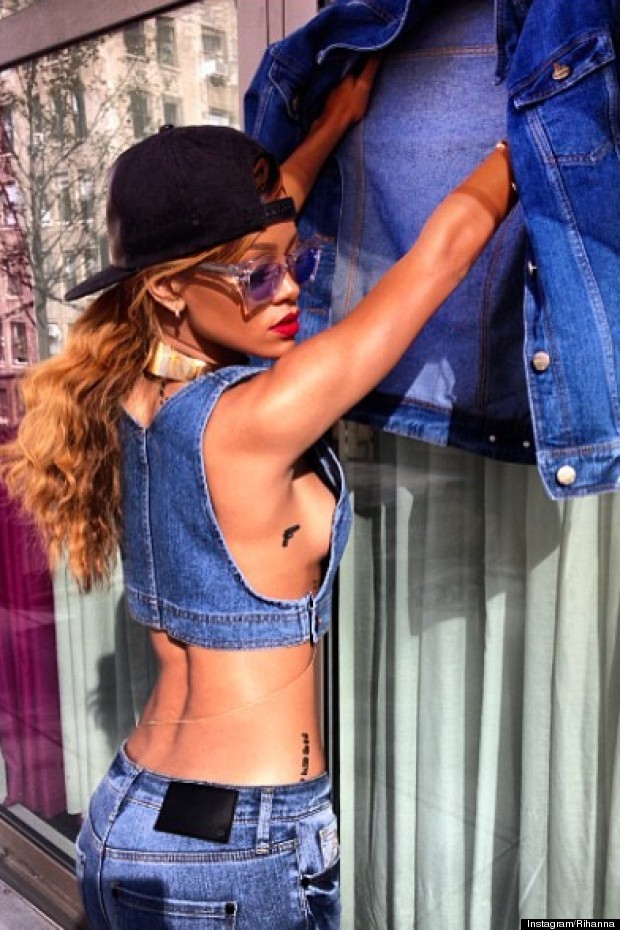 The current ex/who knows/girlfriend of rapper Chris Brown also got her pearly whites out to pull a slightly scary face for the camera.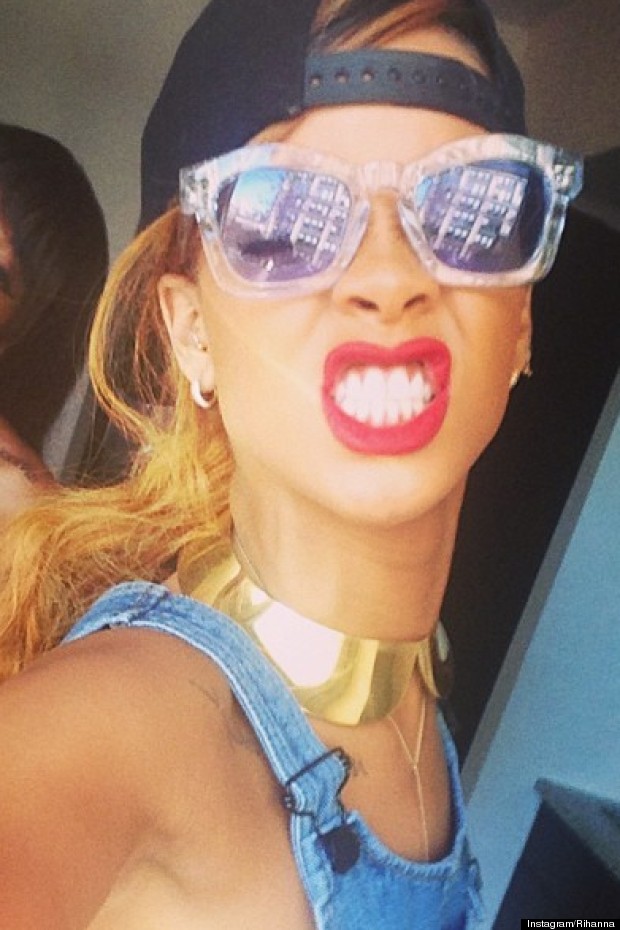 If all that denim has got you wanting some yourself, check out our favourite pieces here...



... And for more celebrity Instagrams take a peek below: