Who? Rihanna

What? We're not sure why we're surprised to see another revealing Twitpic from songstress Rihanna - surely Team MyDaily is immune to the flashes of flesh by now...

After taking to the stage of The X Factor last night in a slinky black lace gown, the pop princess chose something far more... comfortable to slip into post-performance.

Where? London Far more dressed than normal, we barely recognised RiRi as she stepped out on stage looking super-glamourous in a timeless gown, but after the show it was business as usual when she shared a cheeky snapshot of herself halfway through getting dressed.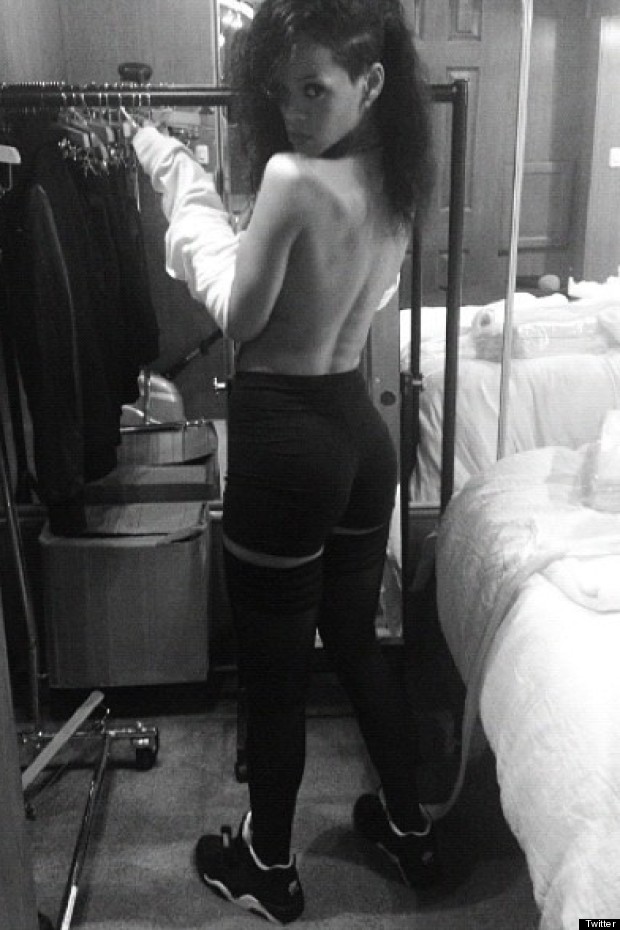 Verdict? Swapping her stage ensemble for, what looked like, cycling shorts and a pair of high-tops the singer gave dressed down a whole new meaning.

Just in case you were wondering what Rihanna's finished outfit looked like, she was papped returning to her hotel after the performance... For more Rihanna take a peek at the gallery below.