We're used to Rihanna's unsolicited bikini pictures and bare-bottomed stage outfits, so this recent Twitter missive from the Barbados-born superstar came as a little bit of a surprise.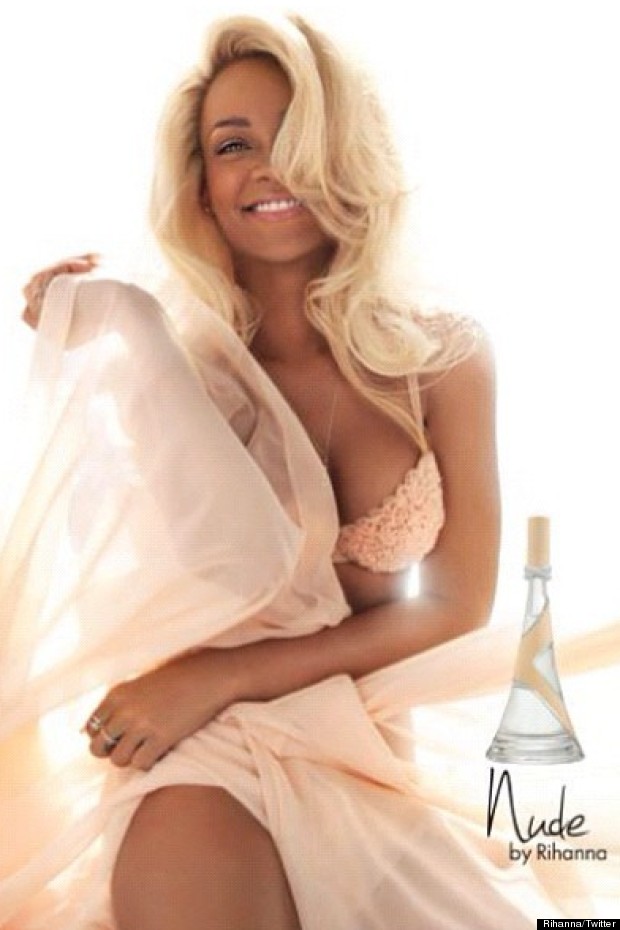 Yes, this is an ad for Nude perfume. And, yes, Ri-Ri is – by her standards – all covered up. All she needed was a peach sheer scarf, blonde extensions and a dash of soft focus.

Along with the picture, Rihanna tweeted 'Here is my new add [sic] for a brand new fragrance #NUDE !!! Make sure you smell sexy, especially naked, this fall.' Got it? Good.