Rihanna likes her capers and her antics - and doesn't apparently mind looking a little bit silly.

Last night, following a dance rehearsal at a London studio, the singer was snapped wearing white-rimmed shades at night - alert the fashion police. At least they fit in with her monochromatic street wear.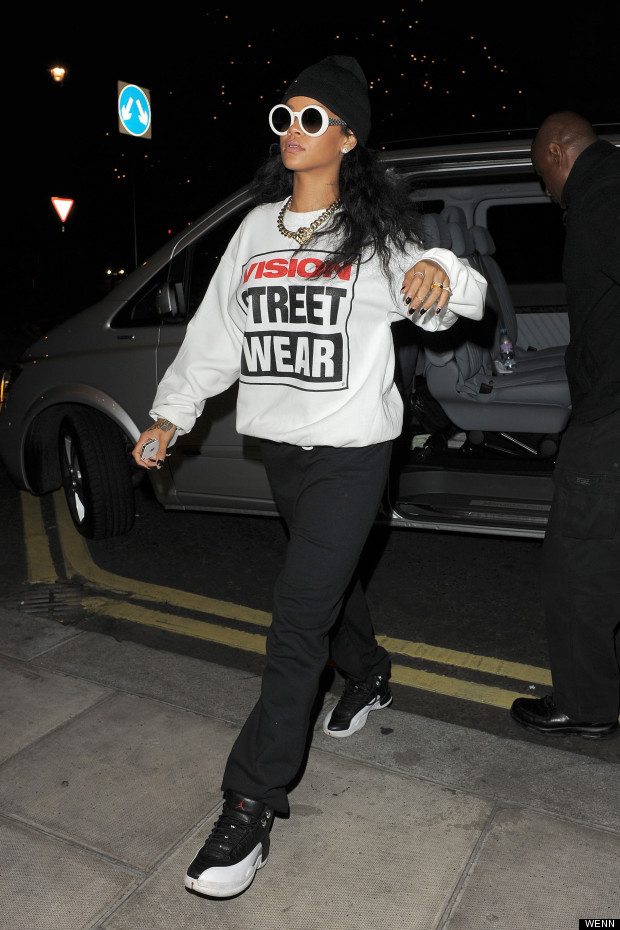 Ri-Ri was also kind enough to pull a funny manoeuvre in an attempt to embrace a fan. You've got to love this girl.